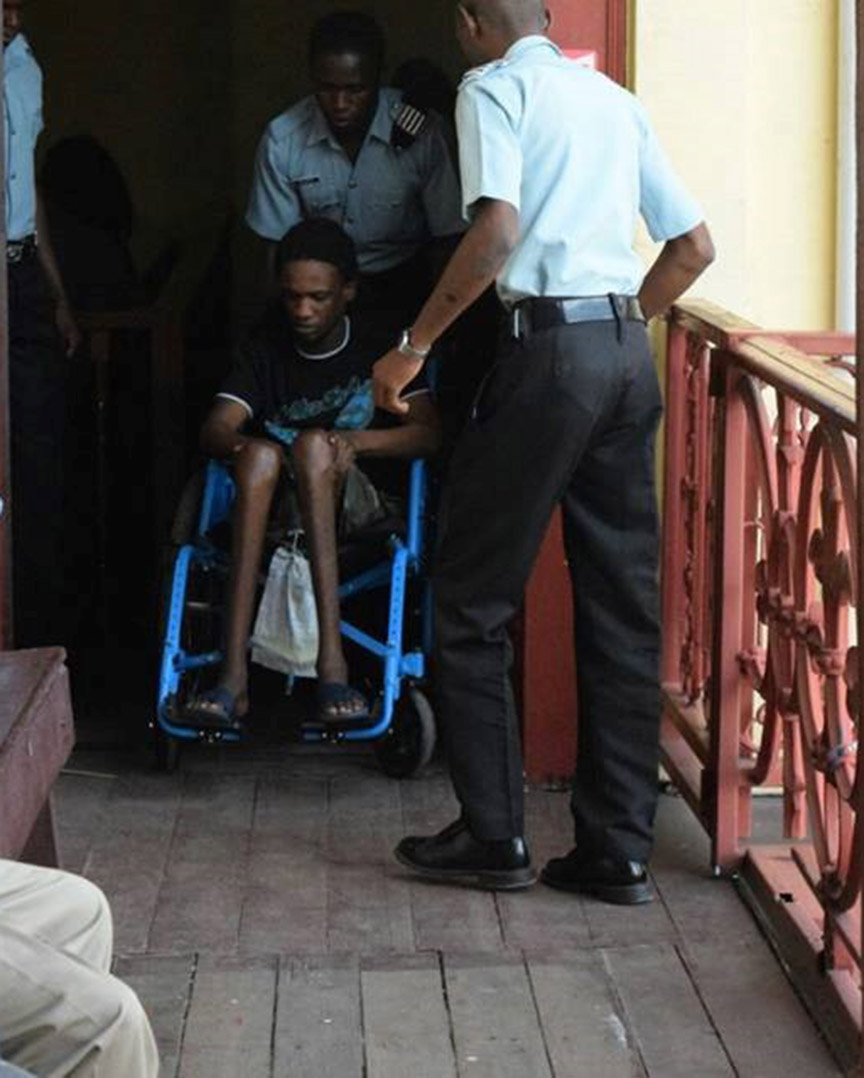 A post-mortem examination has revealed that Shelton George, the murder accused inmate who was found dead in his cell at the Lusignan Prison earlier this week, died as a result a blood clot in one of his lungs caused by a lodged warhead, according to police spokesperson Jairam Ramlakhan.
The autopsy was performed on George's body yesterday.
It is suspected that the warhead was lodged a shooting in Suriname that left George confined to a wheelchair.
George, who was accused of the murder of waitress Debra Blackman and the attempted murder of former magistrate Fazil Azeez, was found dead in his cell around 5.50am on Tuesday. He was taken to the Georgetown Public Hospital, where he was pronounced dead approximately one hour after.
At the time of the discovery, George's body bore no visible marks of violence.
George, 22, of 146 South Better Hope, East Coast Demerara, was arrested by the police on February 1 at his mother's Better Hope home.
He was subsequently charged with the murder of Debra Blackman, who was shot dead at the Chinese Delicious Restaurant on D'Urban Street on August 23, 2014.
During his arraignment, George's attorney had requested a speedy trial, while noting that his client had a spinal injury, which required 24-hour medical attention.
George had told the court that he was shot while in Suriname and that the incident resulted in his confinement to a wheelchair.
The preliminary inquiry into the murder charge was ongoing.
Apart from Blackman's murder, George was also charged with the attempted murder of former magistrate Azeez.
It was alleged that on April 25, 2015, at Eccles, East Bank Demerara, George discharged a loaded firearm at Azeez with the intent to murder him.
Azeez resisted and was shot in his abdomen by the armed man, who later escaped.
Around the Web