Colin Daley, who was wanted by the police for several counts of armed robbery, was shot dead, execution-style, early yesterday morning in Albouystown.
Daley, 24, called "Floggy" and 'Frog Eye," of East La Penitence Squatting Area, was shot once to his head in an attack around 1.20 am yesterday at Albert Street, Albouystown.
In a brief statement, the police an investigation has been launched into the murder of Daley, whose body was found in a pool of blood with a suspected gunshot wound to his head.
Up to yesterday afternoon, no arrest had been made.
When Stabroek News visited the scene of the crime yesterday, persons in the area were tightlipped about the incident.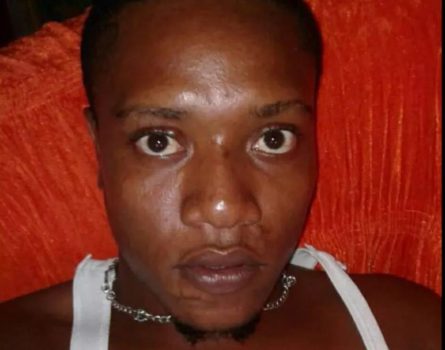 However, Stabroek News was told that Daley might have left his home for Albouystown after someone who is known to him asked him to go to the area.
Daley's mother, Allison Frank, said she last saw him alive around 8 pm on Friday. She said she later retired to bed and was awakened around 2 am yesterday when someone visited her home and told her that one of her sons had been shot dead. "I was in my bed when I hear someone who I know from years gone back call fuh me and tell me one of my sons died," Frank said.
The woman said that in disbelief, she immediately related the message to her two other sons, who were also at home sleeping at the time. "My big son get up and he went and identify him [Daley] by the clothes he was wearing," she added.
Frank said she is unaware of what might have led to Daley's death. However, she is calling on the police to carry out a thorough investigation to find and arrest her son's killer.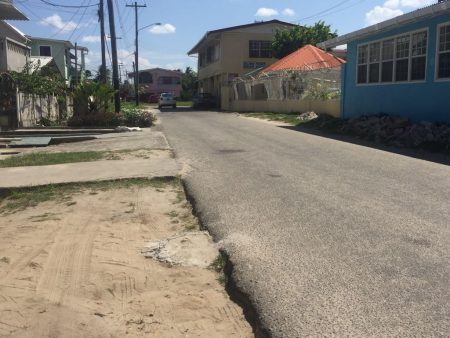 The mother admitted that her son had several brushes with the law and a pending matter engaging the court. He had sustained a gunshot wound to one of his hands in the case.
Among the armed robberies Daley was wanted in connection with is the recent attack on Guyana Revenue Authority (GRA) enforcement officer Ariel Benjamin, who was shot on the morning of Saturday, September 23 and robbed of his service revolver.
Benjamin, 35, a resident of Cactus Street, West Ruimveldt, was shot once in his abdomen as he was about to enter his premises shortly after he arrived home around 4.30am.
Benjamin was reported to have been making his way into his home when he was accosted by a man, who was armed with a handgun and who relieved him of a pouch containing his service revolver and 17 live rounds. During the encounter, the man discharged a round that struck Benjamin in his abdomen.
Around the Web