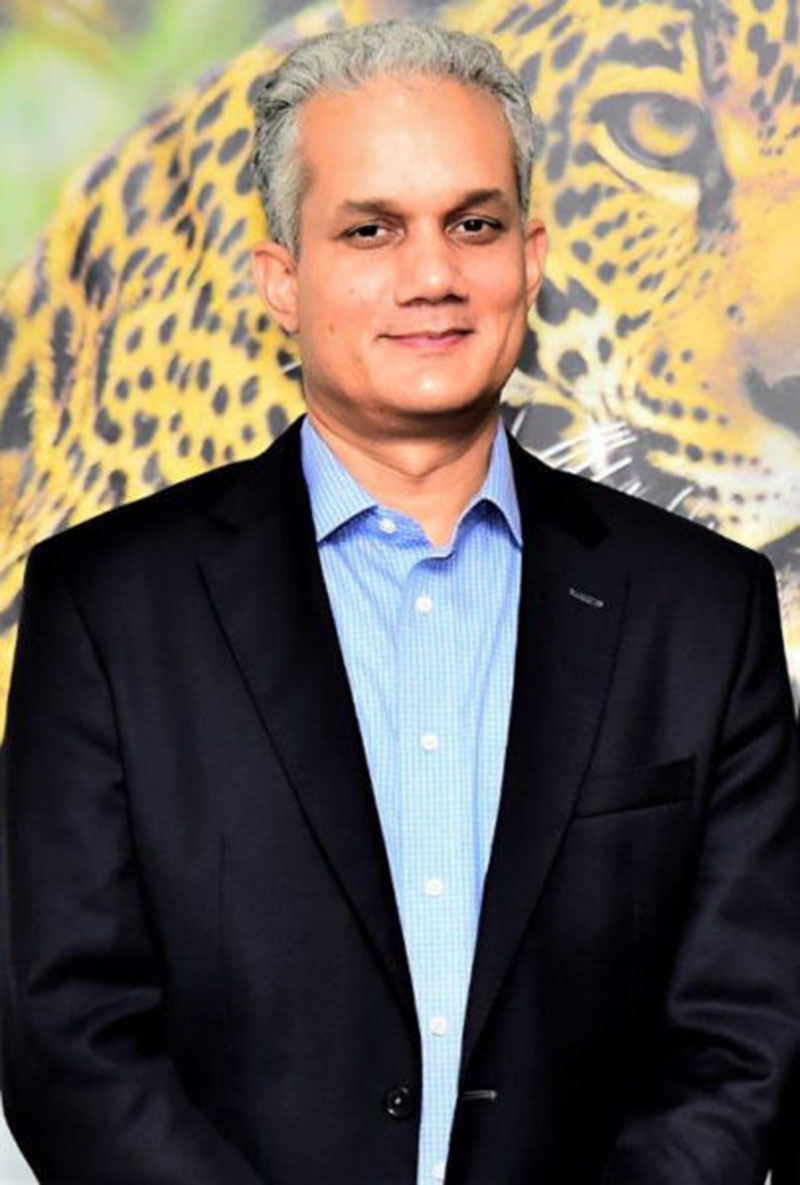 Although government's advisor on oil and gas, Jan Mangal, has argued that competitive bidding should be employed in the award of future oil exploration leases, Minister of Foreign Affairs Carl Greenidge says such an approach may not benefit Guyana's interests in the long term.
"As regards… the allocation of blocks, this is a matter that is currently attracting the attention of the Minister of Natural Resources [Raphael Trotman]. I don't want to preempt what he is going to do. As a government, we are interested in developing our resources in a systematic and economically rational manner. One of the things the minister has to consider—and I have urged him to consider—is that out interest in the maritime space is a long term interest, it is a development interest. So, we should not be speaking to these companies with a view to seeking whether we can make $12 million next year or $25 million and ignore the capacity of the company and its shareholders to resist foreign and malevolent pressure. We need to ask the question: What is the best we can get out of an amalgam of companies and arrangements in the medium and long term. You might get $45 million next year when you auction and in the long term this need not give you the best development outcome," Greenidge told Stabroek News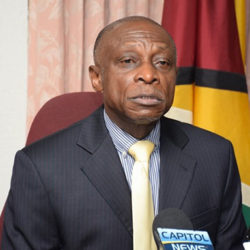 "I am telling you what I would tell the Minister and the President: We want companies that can meaningfully commit to development consistent with Guyana's long term interest. This is not exclusively let alone primarily an engineering issue. It is a problem of Guyana's long term development. Companies may bid, in that bidding you might get high prices for the concession but once they have a concession you may not have control over what they do with it. You have, therefore, to carefully assess each applicant, compare their offer and agree with them beforehand where you jointly want to go in the long term. Would they have the strength and capacity to resist malevolent influences? Maybe you would persuade them to work with others with whom you share a common interest in order to give the government a lot more flexibility," he added.
Trotman has said that government is still to decide how the remaining "few" oil exploration blocks will be assigned, despite Mangal's argument that competitive bidding is the way to go to avoid the risk of corruption.
"…Whether we use the open bidding mechanism or direct negotiations to allocate these blocks to oil and gas investors will be determined by the national interest, which will be determined by Cabinet," Trotman told this newspaper recently.
"We are committed to ensuring that whatever decision we take is guided by the vision as to what is best for the people of Guyana who are the owners of the national patrimony. Cabinet will consider this matter in the upcoming months," he added.
Mangal, in a letter published in the Sunday Stabroek of September 17, 2017, noted that with an "open door" method approach to awarding leases, there is "a very serious risk of corruption" due to the lack of transparency and accountability. "Most countries have abandoned this method as experts recommend against using it. Guyana should no longer be awarding petroleum acreage via one-on-one negotiations after the Liza discovery in 2015," he wrote.
He stated that Guyana has the option of using the method of competitive bidding for the award of leases. The Liza discovery, he said, reduced the odds against finding petroleum in Guyana, therefore, all the oil companies will be interested in bidding for leases in a transparent way. He stated that the risk of "government officials, friends and family illegally obtaining leases, would be significantly reduced if an independently managed and well audited competitive bidding process is used."
However, Greenidge differs. He told Stabroek News that while auctioning is an acceptable tool, it has to be looked at holistically from economic, security and political perspectives. In relation to the latter, he noted that Guyana has a neighbour that routinely tries to discourage companies and individuals from investing in Guyana, two-thirds of its land mass and practically all of its maritime space.
A former Minister of Finance, Co-President of the Joint Council of Ministers of the African, Caribbean and Pacific Group of States (ACP) and the European Union (EU) and University of London lecturer in Economics, Greenidge said that when he speaks it is on the basis of his accumulated experience, which has taught him that successful negotiations require flexibility in excess of what may be offered by auctions.
"The claim made for auctions goes beyond the promises of theory, is often ahistorical and does not make allowance for our situation. For that reason, we have to be very careful," he said. He pointed out that in 51 years since independence only two companies granted concessions to explore the maritime and land spaces actually did any drilling. "One of those companies, a small wildcat outfit, was acquired by a larger company which promptly capped the well without doing a minute of exploration to define the extent of the resource that lay in the Takatu Basin. The other company with more ambition than funding, was acquired by a major oil company which has not seen it fit to continue the drilling carried out by CGX even after having acquired the asset since 2014," he noted.
As a result, Greenidge said when looking at options, negotiations should be employed to ensure that a high priority is accorded to staying power, to planning the long term industrial development of the resources and the possibilities of strategic alliances "So you don't simply say 'Give the concession to a company which will give $50 million in taxes in five years.' What else can they do? Can they diversify the industry for you? Will they in the end be generating something in the areas in which the country has a special interest?" he questioned.
"A resource like this can lend itself to companies getting concessions, paying a high price to get it and then they just flip it, as the men say, instead of developing it. Our interest, from the foreign affairs desk, is Guyana's long term holistic strategic development. Remember that if Exxon had not moved to develop this resource, we might have still been where we were in January, 2015, with everybody saying 'Guyana is a place with a lot of potential.' None of the companies had either the backbone – because there is also a political dimension – the foresight or the wherewithal to take on a similarly massive exploration undertaking, also, at remarkably accelerated development of the resource, in the manner Exxon has done. Let there be no doubt that ExxonMobil, together with its Chinese partner CNOOC/NEXT and Hess have carried us from exploration to a projected first oil in the shortest time anywhere to date. We have to be looking for that sort of initiative, not only at who can pay you US $1 billion for the licence. The auction experience is a useful and valuable one but it is not the end of the story. Is the company likely to stay with the programme? Will it develop the areas in which the government and people have an interest? There is no long queue of companies hammering on our door to get permits to drill for petroleum in our zone," he added.
Around the Web