Police last night said that 2011 prison escapee Rickford Le Fleur has been held in Suriname.
A statement issued by police spokesman Shivpersaud Bacchus stated that Le Fleur, 43, who escaped from the New Amsterdam Prison on June 11, 2011 has been handed over to Guyanese prison authorities.  Le Fleur returned to Guyana yesterday and is in custody at the New Amsterdam Prison.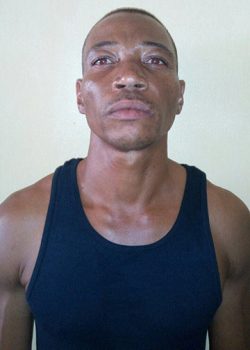 Le Fleur had shaved cut off his dreadlocks.
He was wanted in connection with the murder of Sebastian Cleto, who was fatally beaten in 2011 in the New Amsterdam prison, and the murder of Lennox Hetemyer in 2010. At the time of his escape he was on remand for Murder and Possession of Narcotics for the Purpose of Trafficking police said.
Around the Web