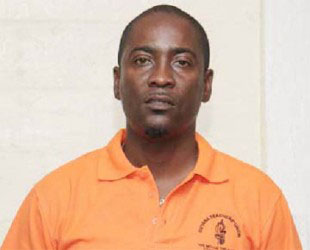 Minister of State Joseph Harmon has said that negotiations with the Guyana Teachers Union (GTU) for a new multi-year pay agreement will take just a little longer than the nearly two years it has already taken. Meanwhile, the GTU has said that if government persists with its "disrespect" it is prepared to call its teachers out of the classroom.
Harmon acknowledged that multi-year agreements are a good approach to take on salary and wages so that they don't have to be revisited every year. Harmon speaking at a post cabinet press briefing on Thursday told reporters that there are several issues that will have to be streamlined under the new agreement.
His statement came hours after the GTU told reporters that they had not been consulted about any increase for 2017.
In fact, according to the union they feel disrespected, because there have been talks between the Public Service Ministry and the Guyana Public Service Union but the GTU has not been able to make any headway with the Ministry of Education.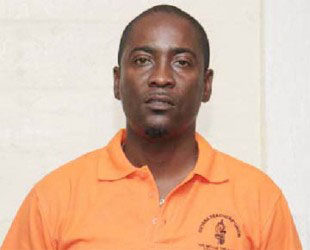 President of the union, Mark Lyte told Stabroek News that at their last meeting with the Minister in August they were given the impression that government has no intention of continuing some of the allowances presently being enjoyed by teachers.
General Secretary Coretta McDonald noted that when the union specifically asked if teachers would no longer be provided benefits they had become accustomed to, Ministry representatives became angry and ended the meeting without setting another date for continued negotiations.
Negotiations for the new multi-year agreement began in January 2016 after the union submitted its proposal in December 2015 and have continued with sporadic meetings over the last 22 months.
In May 2016 the union declared that if the then stalled negotiations didn't continue within the next month then teachers would take "drastic action".
This action never materialized nor did the negotiations continue beyond a few meetings. Instead in September 2016, teachers like all other public servants were treated to differentiated increases, ranging from 10% to 1%.
At the time McDonald had referred to the increase as an imposition.
"We were assured at the beginning of this year that unions would've been able to exercise their right to collective bargaining. That is not how collective bargaining works," she had told Stabroek News.
She had explained that the union had been having regular meetings with the Ministry of Education (MoE) until the first week in August 2016, after which the next three scheduled meetings simply did not happen. Beginning in January 2016, meetings were held on January 22, February 12, April 13, May 4, May 13, June 3, June 15 and July 20.
No agreements were reached at any of these meetings.
Under the "Proposed memorandum of agreement entered into between the Ministry of Education and the GTU concerning terms and conditions of employment for teachers and teacher educators for the years 2016-2020," the union is asking for a 40% increase in 2016, a 45% increase in 2017, 50% in 2018, 50% in 2019 and 50% in 2020.
The union submitted its proposal for a new multi-year agreement after the expiration of the 2010-2015 agreement on December 31, 2015. That agreement provided for teachers to receive a 5% across-the-board increase in each of the years covered under the agreement. It followed a similar agreement which provided teachers 5% from 2006 to 2010.
Around the Web