A West Demerara farmer, who was charged in July with fraudulently converting his friend's money to his own use and benefit, was yesterday found guilty of the crime and sentenced in his absence to four years and six months in jail.
The charge against Mohammed Kalamadeen Khan, of Lot 19 Independence Street, La Grange, stated that on June 26, at Georgetown, being solely entrusted by Steve Rogers with $500,000 in order to deposit it into Roger's Republic Bank savings account, he fraudulently converted the money to his own use and benefit.
The trial was presided over by Magistrate Dylon Bess, who handed down the sentence.
Police prosecutor Christopher Morris led only three witnesses.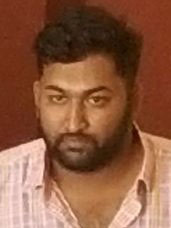 Khan made his last court appearance on October 19, when he submitted a medical to the court and he was told to be present for yesterday's hearing.
During yesterday's proceedings, Magistrate Bess, based on the whole of the evidence presented, found Khan guilty of the crime and later sentenced him.
According to the prosecution's case, Rogers had pawned his Toyota 212 motor vehicle for $500,000. He then handed the cash to Kalamadeen and instructed him to deposit it into his Republic Bank account. Two weeks later, the complainant went into the bank to enquire about the deposit and was told that the money was never deposited. He then contacted Khan, who admitted to using the funds for his own purpose.
Around the Web