Mabaruma, in Region One, will benefit from a mini wharf, which will bring relief to residents and boat operators who are using the current wharf which is expected undergo repairs shortly.
Regional Engineer for Region One, Rawle Boyer told the Department of Public Information (DPI) that the mini wharf project was implemented by the Regional Democratic Council (RDC) and will be located at the Mabaruma waterfront.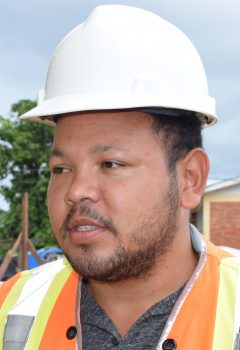 A $6.8M contract was awarded in August for construction of the wharf which is scheduled  to be completed by mid-November. Thus far, the works are 40 percent complete.
"The mini wharf's foundations is done, so it's just the actual wharf and the shed because it caters for decking of the wharf, small walkway with 10×70 feet length shed," Boyer told DPI.
Boyer noted that the current high tide is hindering the progress of the project since the rising water covers most of the structure. However, he assured that the wharf will be finished as per schedule.
Around the Web