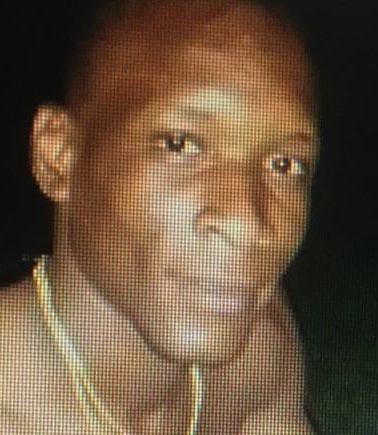 A second suspect was yesterday arrested for questioning over the killing of Sophia resident Jamal Munroe, however a manhunt is still on for the alleged suspect who fired the fatal shots.
A security guard, who was initially arrested in connection with the crime, remained in custody yesterday after the police applied and were granted an extension to further detain her.
The guard's son is alleged to have been the shooter.
The woman allegedly provided her son with her service weapon, which was used to commit the crime.
Munroe, 24, a labourer of 'C' Field, Sophia, died on Friday night after he was shot multiple times about his body during a row.
He sustained gunshot wounds to his legs, his lower back and his left hand. He was taken to the Georgetown Public Hospital, where he succumbed while receiving medical attention.
The shooting occurred along the 'C' Field Access Road, around 10.45 pm.
The police, in a press release, had said that investigations revealed that Munroe and the suspect had an argument over a shopkeeper, of 'D' Field, Sophia. During the argument, the suspect discharged several rounds at Munroe.
While Stabroek News was told that Munroe's girlfriend was at the centre of the argument between him and his assailant, the woman has refuted the claims. She said Munroe was shot during an encounter with the suspect over a cell phone that was stolen from her.
This newspaper understands that Munroe's girlfriend reportedly misplaced her cell phone at a shop last Thursday. She later saw the suspect picking up the phone when reviewing surveillance footage at the shop. As a result, a report was made to the Turkeyen Police Station and the suspect and his mother were taken into custody. They were later released after an agreement was reached to have the phone returned to its owner.
Munroe reportedly learnt of the incident and approached the suspect, resulting in the shooting.
Around the Web