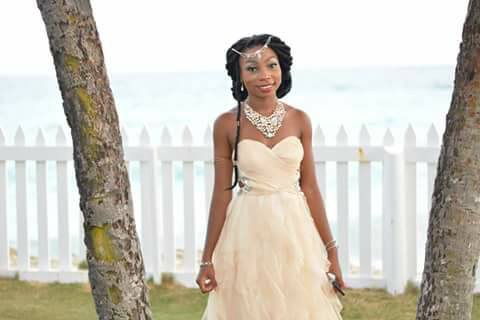 As the police continue to probe the circumstances under which secondary school teacher Kescia Branche met her demise, four police ranks have now been detained, two of whom are suspected to have played an integral role in commissioning the crime.
Among the police ranks in custody are two police constables who were seen leaving the Blue Martini Night club, Lamaha Street while on duty with Branche. One of constables remains under close arrest while the other was detained late Tuesday evening after reporting for duty.
Stabroek News was reliably informed yesterday that two other policemen were held for questioning after telephone records revealed that they were in constant contact with one of the constables after he left the night club.
Branche, 22, a mother of one and a teacher of Richard Ishmael Secondary School was found in an unconscious state at the side of the road in the vicinity of Princes Street and Louisa Row, George-town, sometime around 5 on Sunday morning.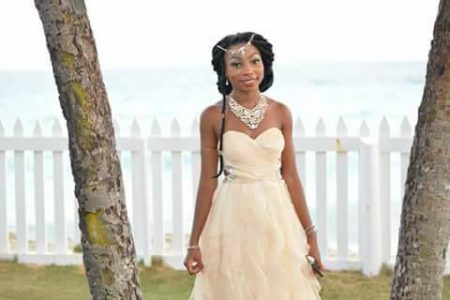 She was taken to the Georgetown Public Hospital (GPH) where she remained a patient in the Intensive Care Unit (ICU). Branche never regained consciousness and succumbed around 4pm Tuesday.
This newspaper was previously told that her face was swollen as a result of the injuries she sustained. She had sustained head injuries and a broken foot. The doctor who treated her had told her family that the head injuries appeared to be consistent with blows to the head.
A 22-year-old Duncan Street, Bel Air man was taken into custody on Monday but was subsequently released.
Branche's family was alerted to the discovery of her body and her hospitalisation on Sunday morning, just about two hours after she was found.
The police managed to make progress in the matter after reviewing surveillance footage. A source close to the investigation had told Stabroek News that Branche was picked up from the Blue Martini nightclub by two uniformed ranks later identified as the police constables.
The ranks approached Branche while she was standing outside of the club, where they engaged in a conversation with her. Moments after, the source had said that she got on to a motorcycle with one of the ranks and they went to a barbeque spot on Mandela Avenue.
While waiting on their order, one of the constables reportedly told investigators that he left to use the washroom and when he returned he did not see Branche.
When he asked his colleague, who had remained with her, about her whereabouts, he was told that she left with a taxi, the source said.
Up to last evening, the police were continuing to review footage from along the route used by the constables on Saturday evening.
Branche's family has asked persons with information to come forward and to contact them on telephone numbers 592-644-3857 and 592-677-8733, or the police.
Around the Web