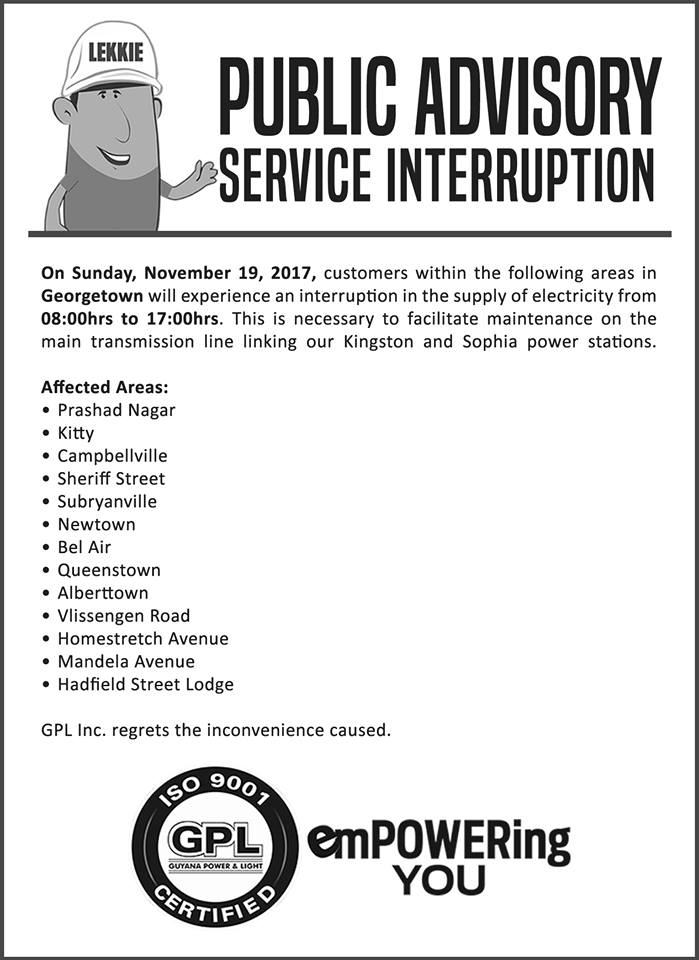 The power company says that major sections of the city will see power interrupted between 8 am and 5 pm on Sunday, November 19.
The Guyana Power and Light (GPL) said in a post on its Facebook page "This is necessary to facilitate maintenance on the main transmission line linking our Kingston and Sophia power stations".
Scheduled for the power interruption are Prashad Nagar, Kitty, Campbellville, Sheriff Street, Subryanville, Newtown, Bel Air, Queenstown, Alberttown, Vlissengen Road, Homestretch Avenue, Mandela Avenue and Hadfield Street, Lodge.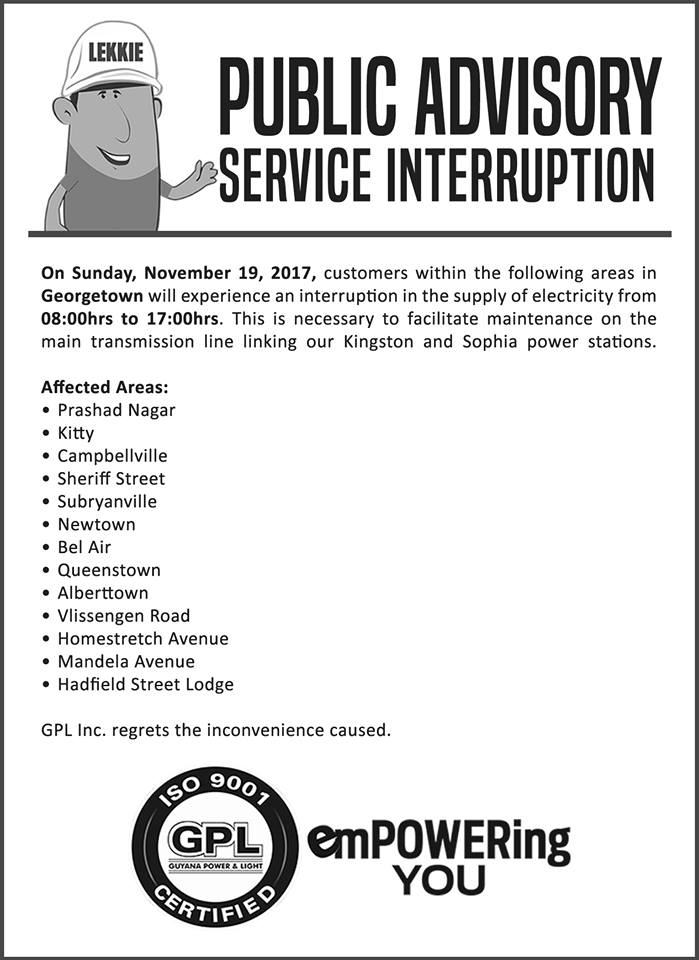 GPL  has come under increasing attacks for continuing blackouts and instability in the system. Assurances had been given over the past year by GPL that the situation would improve. This has not been the case. Last week the Private Sector Commission said that GPL did not have the managerial capacity or resources to do the job.
Around the Web