A policeman yesterday testified that Jermaine Savory, who is on trial for the murder of Melissa Payne during a robbery along the Agricola Public Road, East Bank Demerara, claimed although he was part of the attack, it was his accomplice who shot and killed the woman.
Testifying before Justice James Bovell-Drakes at the High Court in Georgetown was Assistant Superintendent of Police Elson Baird, who recalled being on duty at the Ruimveldt Police Station on November 5, 2008, when he received information about the alleged murder.
He said he thereafter assisted with the investigations and later spoke with Savory at the station, where he admitted that he and another man, "Otto Bagot," had robbed the woman, but that it was Bagot who shot her dead.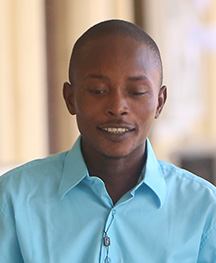 According to Baird, while at the station, Savory declared, "Inspector, is me and Otto do the robbery, and is he who shoot the woman."
The officer said that he immediately cautioned the accused, telling him that he was not obliged to say anything, but that what he said will be put into writing and be given in evidence against him.
Also testifying was Lorraine Isaacs, who recalled being on the Agricola Public Road on the morning on the shooting.
She recounted assisting her mother with packing mangoes to sell on the roadside, where a canter truck broke down on the opposite side. She said that the driver then exited and was fixing the vehicle and she later heard two loud explosions.
As a crowd gathered, the woman said she rushed over to the area from where the sounds came and saw a woman slumped on the road in a sitting position, bleeding from her side.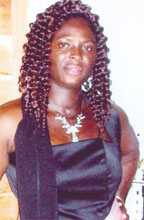 Asked under cross-examination whether she had seen the accused, whom she knows, on the road or at the scene on that day, the witness told defence attorney Maxwell McKay that she did not.
When asked if she had seen Bagot, she said she did—about 15 to 20 minutes before she heard the explosions, and thereafter did not see him.
In answer to McKay, the woman said that she knew Bagot as they shared a relationship.
Isaacs said she knows Savory from growing up in Agricola, where he also lived.
Asked under re-examination whether she had been specifically looking for the accused on the day of the shooting, the witness told Prosecutor Mandel Moore that she was not.
The case continues this morning.
The indictment against Savory, is that on November 5, 2008 he murdered Payne.
Payne, 27, of Lot 56 Den Amstel, West Coast Demerara, and her common-law husband John Fraser, also known as David Fraser, were proceeding to Georgetown when they were forced to stop because the truck they were travelling in encountered a mechanical problem. Within minutes and while Fraser, a contractor, was attempting to fix the problem, a gunmen pounced on them, shooting Payne, who subsequently died.
Around the Web