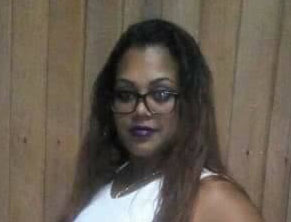 The 58-year-old man who is accused of severely chopping sales clerk Narinie Gopaul on Sunday night, severing two of her fingers was yesterday charged with attempted murder and remanded to prison.
Samuel Williams, a resident of Ocean Gardens, Meter-Meer-Zorg, West Coast Demerara (WCD), appeared in the Vreeden-Hoop Magistrate's Court before Magistrate Rochelle Liverpool where he was charged with unlawfully wounding Gopaul.
He was not required to plead to the indictable charge and remanded to prison until January 9, 2018.
Gopaul also known as 'Sangeeta', 23, of Meten-Meer-Zorg, WCD was severely chopped about her body around 11 pm after she had refused advances made towards her by Williams.
The incident occurred shortly after she had returned home for work and was entering her yard. Gopaul sustained chop wounds to her arms, foot and neck and two of her fingers from her right hand were severed.
She was rushed to the Leonora Cottage Hospital and was later transferred to the Georgetown Public Hospital (GPH) where she remained hospitalized up to yesterday afternoon. Her condition is listed as stable.
Williams was apprehended by the police the said evening.
This newspaper had previously reported that Gopaul had just entered her yard, when she was allegedly attacked by Williams who was armed with a cutlass.
Following the incident, an alarm was raised and Williams fled the scene by scaling a fence. The police were contacted and he was subsequently arrested.
The police in a statement had said that the duo had previously shared a relationship.
Around the Web