CARACAS, (Reuters) – President Nicolas Maduro said today that Venezuela will launch a cryptocurrency to combat what the leftist leader says is a financial "blockade" against the crisis-hit nation spurred by U.S. sanctions.
Maduro said the OPEC member's new currency, "petro," will be backed by natural resources reserves although he did not provide details on the logistics of its roll-out.
The announcement highlights how the Trump administration's sanctions are hurting Venezuela's ability to move money through international banks. Sources say compliance departments are scrutinizing transactions linked to Venezuela, which has slowed bond payments and complicated the oil exports.
It was met with widespread scorn from Maduro foes who doubt that economically crippled Venezuela could pull off the launch of a cryptocurrency.
Venezuela's own currency, the bolivar, has been on a freefall. It has lost around 57 percent in the last month alone.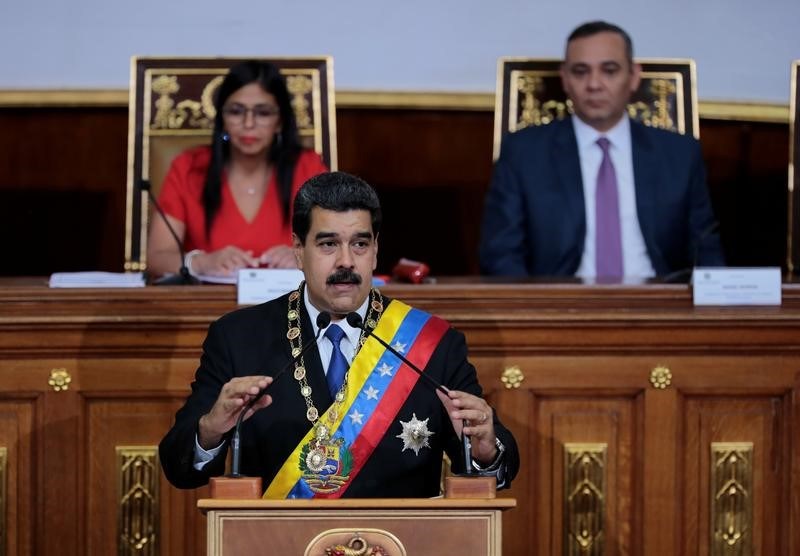 Around the Web