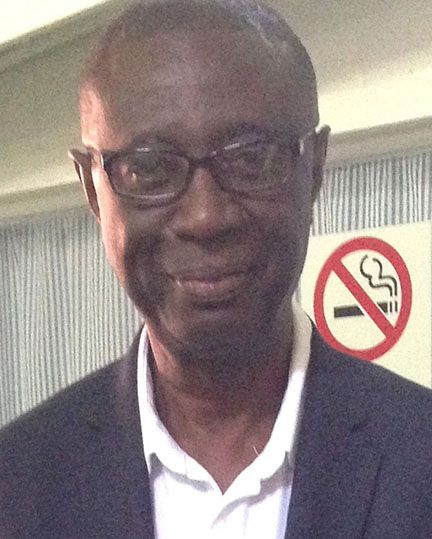 The Mayor of Anna Regina says that the decision by the Region Two Regional Executive Officer (REO) Rupert Hopkinson not to attend a meeting to resolve the ongoing concerns over the drain he blocked at Cotton Field shows his disregard and disrespect for the town council.
Hopkinson was recently reprimanded by Minister of Communities Ronald Bulkan over his decision to order the filling of a main drainage channel in front of the Department of Education at Cotton Field, without seeking permission or even consulting the council.
Additionally, the REO also faced criticism after he was seen on a video lambasting a councillor who questioned him about his authority to proceed with the project.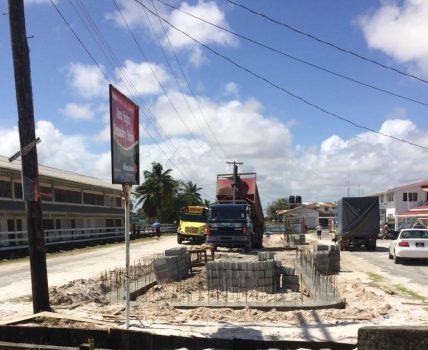 In a subsequent letter to Hopkinson, Bulkan asked the REO to consider apologising to the council for his actions.
As a result, a special council meeting was planned for last Thursday and Hopkinson was invited. The aim of the meeting, as explained by Mayor Rabindranauth Mohan, was to not only allow the REO to give his apology but also for them to discuss the issue of the filled drainage channel.
However, Stabroek News understands that on the day of the meeting, calls to the REO's office were received by his secretary, who stated that Hopkinson was in another meeting.
Mohan last evening told this newspaper that the REO did not attend the meeting and that no reason was given to the council for his absence.
As a result, Mohan explained that a decision has been made to pen another letter to the Minister of Communities over what he described as the REO's continued disregard and disrespect to the council.
"In our opinion that is blatant disregard and disrespect to the council. We really don't see there being any resolution to this situation with the REO," the mayor related.
He further noted that the letter, which will be sent out today, will also be copied to the recently established Local Govern-ment Commission.
Several efforts were made by Stabroek News to contact the REO for a comment on the issue, however, these proved futile.
In the meantime, work at the area at the centre of the dispute continues.
Around the Web