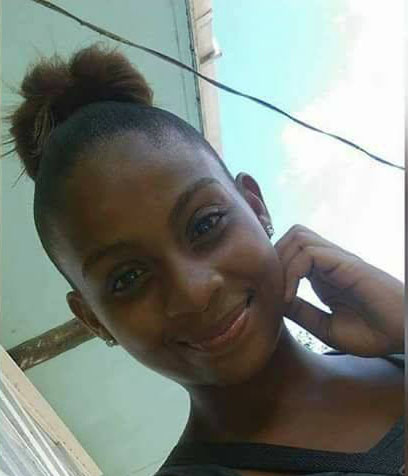 The five persons who were arrested shortly after the discovery of the body of Ranella Benfield in a cemetery at Triumph, East Coast Demerara on Monday morning, remain in custody.
Crime Chief (ag) Paul Williams confirmed yesterday that the five individuals were still being questioned as investigators continue to follow several leads.
When asked if DNA samples were taken from Benfield's remains for testing, Williams could not say. The body of Benfield, 18, of Lot 99 Canterbury Walk, Beterverwagting, and an operator attached to Qualfon's Goedverwagting call centre, was discovered around 8.15 am on Monday in the Triumph cemetery. Her face was disfigured.
Benfield's body was face up between two tombs in the cemetery, which is located on the eastern side of the Beterverwagting Police Station. Her hands were on her stomach and her pants were pulled below her hips. Her face appeared to have been smashed in.
Benfield left home on Saturday morning for work and was last seen alive around 6pm by her colleagues boarding a minibus.
After she did not return home as expected, her family assumed that she was working overtime and did not worry.
Her body was dumped a short distance from the cemetery's entrance, which is accessible through a stretch of road that was recently reopened after some roadworks.
A post-mortem examination is schedule to be conducted today to determine how Benfield died.
Around the Web