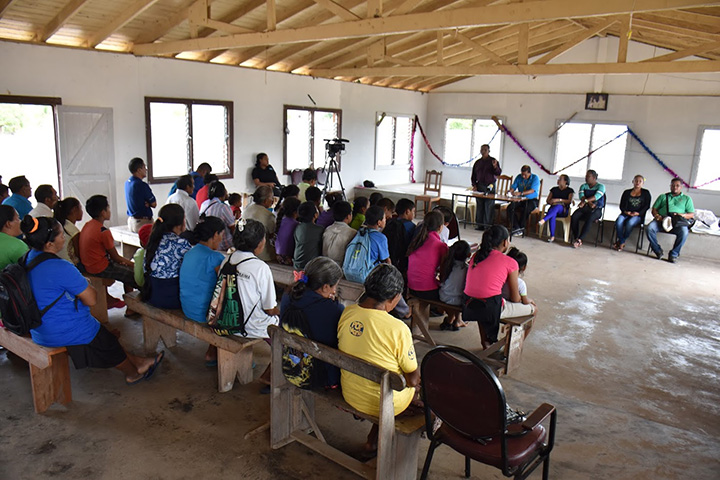 Sand Creek will be the first of five villages to take advantage of an initiative between the Ministry of Indigenous Peoples' Affairs and the Ministry of Business for the development of ecotourism.
According to the Department of Public Information (DPI), the initiative is part of government's plan to promote economic growth and community development.
During a recent visit by Minister of Indigenous Peoples' Affairs, Sydney Allicock to the Region Nine community, residents signalled their interest in developing their tourism product, DPI said.
Allicock then urged the Village Council to organise their residents in order to capitalise on the opportunity being offered to them. The Minister said that, come January 2018, discussions will begin between the ministries and the people.
"…So, from there we can move the process forward. Get your people because you are going to manage it yourself, nobody is going to manage it for you, they are going to help to train you. We have tour operators who are keen on coming to visit you, but they want to come knowing that you are ready …I want to be sure that you are in agreement so that we can move on from there",  Allicock stated.
Allicock further said that the communities will receive funding and training.  The ministry will also facilitate exchanges with other successful tourism communities (Rewa and Surama) so that they can learn from the other's experiences.
Further, in 2017, Sand Creek received $5M to establish an eco-lodge as part of its Community Development Project.
Another five villages; Karasabai, Warapoka, Moraikobai, Great Falls and Assakata will receive support totalling $17.5M to build ecotourism lodges, benabs, nature trails, and provide training of tour guides, customer service, and hospitality, DPI said.
Around the Web