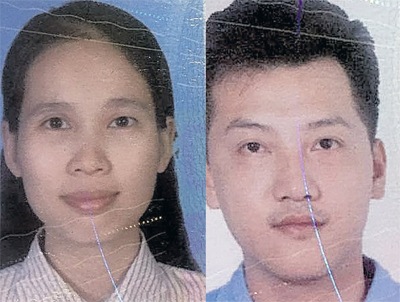 (Trinidad Guardian) Detectives have received information that the mafia-style murders of a Trinidadian and two Chinese Nationals a mere two days apart in Marabella could be linked. T&T Guardian was told that it is also possible that Marabella resident Everton Moses, 35, who was shot more than 30 times, knew the Chinese nationals Shirui Zhao, 32, and Yanli Gu, 29, who also died in a hail of bullets two days after Moses' murder.
Gu, a mother of two, was murdered on her birthday on Thursday night. Detectives, however, have not narrowed down the motive for the slayings, but are working on several theories and searching for several people who they believe could assist them with their investigations.
It is being rumoured that the local Chinese mafia ordered the hit on the couple because they left the organisation without permission. Another theory is that the nationals were murdered because they were owning a money lender a large quantity of cash.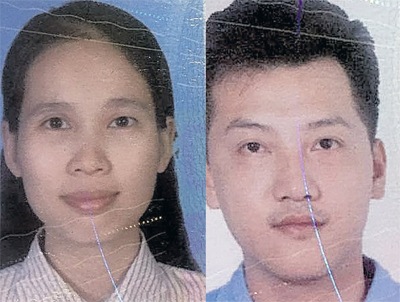 Another obstacle faced by officers is the language barrier as well as the unwillingness of other Chinese nationals to give any information. "They are very tight-lipped. No one is saying anything," an investigator said.
Investigators are still working on how Moses fit into the picture.
Moses was gunned down on Tuesday night while walking along Sea View Drive, Marabella,on his way to his mother's birthday party. Two days later, on Thursday night, Zhao and Gu arrived at their apartment upstairs Kosume Bar, at the corner of John Street and New Haven Avenue, where two men wearing hoodies opened fire, pumping over 60 bullets into Zhao's black Toyota Corolla Altis.
Their security guard followed them from Zhao's business place at E World Club and Liquor Bank along Tarouba Road, Marabella, where Gu was employed, to their home, but sped off and went to the police station when the shooting started. The Chinese nationals have family in Trinidad.
Officers of the Marabella CID and Homicide Bureau South, under the supervision of Snr Supt Zamsheed Mohammed and Insp Don Gajadhar, are investigating.
Comments

HAVANA, (Reuters) – A draft of new Cuban economic regulations proposes increasing state control over the private sector and curtailing private enterprise, a copy of the document seen by Reuters showed.
PORT-AU-PRINCE,  (Reuters) – Haiti has temporarily revoked Oxfam Great Britain's right to operate in the Caribbean country after allegations of sexual misconduct by some of the charity's staff there, Planning and External Cooperation Minister Aviol Fleurant said yesterday.
BOGOTA, (Reuters) – The legal daily entry of Venezuelan migrants into Colombia has fallen by 30 percent in the last two weeks, the Colombian migration agency said yesterday, after the government imposed stricter border controls.

CARACAS,  (Reuters) – Venezuela's opposition coalition said yesterday it could not participate in a "fraudulent, illegitimate" presidential election on April 22 due to unfair conditions created by President Nicolas Maduro's government.
BRASILIA, (Reuters) – Brazil environmental agency Ibama will decide on French oil firm Total's application to drill in the environmentally sensitive Amazon river basin before the end of May, and possibly as soon as the end of March, an agency official told Reuters on Wednesday.