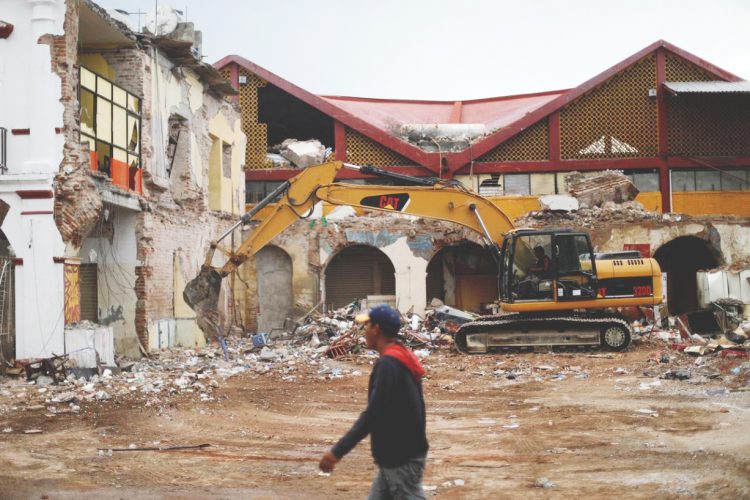 MEXICO CITY,  (Reuters) – A massive earthquake off southern Mexico on Thursday night that killed at least 90 people damaged tens of thousands of homes and afflicted upwards of two million people in the poorer south, state officials said, as more details of the disaster emerged.
The 8.1 magnitude quake off the coast of Chiapas state was stronger than a 1985 temblor that flattened swathes of Mexico City and killed thousands. However, its greater depth and distance helped save the capital from more serious damage.
Late on Saturday, authorities in the southern state of Oaxaca said there were 71 confirmed fatalities there, many of them in the town of Juchitan, where the rush to bury victims crowded a local cemetery on Saturday.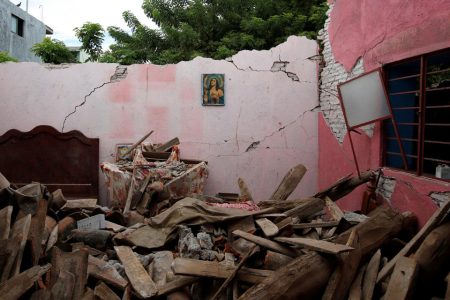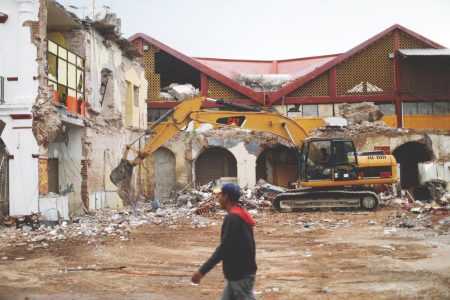 Television footage from parts of Oaxaca showed small homes and buildings completely leveled by the quake, which struck the narrowest portion of Mexico on the isthmus of Tehuantepec.
Aftershocks continued into Sunday, and scores of people were wary about returning to fragile buildings hammered by the initial tremor, sleeping in gardens, patios and in the open air.
Piles of rubble lay strewn around damaged streets, where the shock was still visible in the faces of residents.
Oaxaca Governor Alejandro Murat told Mexican television the quake hit 41 municipalities and had likely affected around one in five of the state's 4-million strong population.
"We're talking about more 800,000 people who potentially lost everything, and some their loved-ones," he said on Sunday.
In Juchitan alone, more than 5,000 homes were destroyed. Hundreds and thousands of Mexicans were temporarily left without electricity or water, and many in the south were evacuated from coastal dwellings when the quake sparked tsunami warnings.
At least 15 people died in neighboring Chiapas, and its governor Manuel Velasco said some 41,000 houses were damaged, estimating nearly 1.5 million people were affected. A further four deaths were also registered in Tabasco state to the north.
President Enrique Pena Nieto declared three days of national mourning, and pledged to rebuild shattered towns and villages.
However, some residents interviewed expressed frustration that the poor southern regions were still not getting the help they needed from the richer north and center of Mexico.
Comments

CARACAS,  (Reuters) – Venezuela's doctors, fed up with what they called the World Health Organi-zation's passive attitude toward the country's deep medical crisis, protested at the agency's Caracas office yesterday to demand more pressure on the government and additional assistance.
SAN JUAN, (Reuters) – Many people living near a crumbling dam in storm-battered Puerto Rico have evacuated, Governor Ricardo Rossello said yesterday, as he asked for more government aid to avert a humanitarian crisis after Hurricane Maria.
BRASILIA,  (Reuters) – Brazil will reinstate a mining ban in a vast area of the Amazon rainforest, a person with knowledge of the matter told Reuters yesterday, in a victory for environmentalists who feared deforestation.
(Jamaica Gleaner) About 125 Jamaicans are set to be evacuated from the hurricane-ravaged British Virgin Islands (BVI).

The Governments and people of CARICOM are actively aiding Dominica following Monday night's devastating passage of Category 5 Hurricane Maria, the CARICOM Secretariat said yesterday.