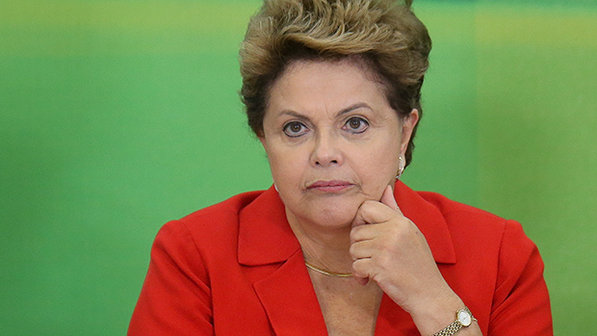 BRASILIA, (Reuters) – Brazil's federal audit court yesterday ordered a freeze of former President Dilma Rousseff's assets as well as those of José Sérgio Gabrielli, ex-head of state-run oil company Petrobras, over a $580 million loss in the 2006 purchase of a Texas refinery.
The order also covered former Finance Minister Antonio Palocci and three members of the board of directors of Petroleo Brasileiro SA, as Petrobras is formally known, who approved the controversial purchase.
The court, known as the TCU, said it detected "irregularities" in the purchase of the refinery in Pasadena, Texas, a move that it considered made no business sense.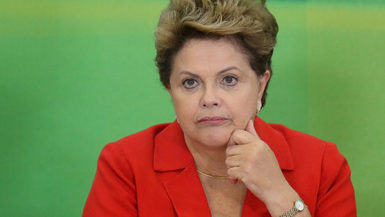 Rousseff said in a statement that there was no evidence any crime was committed by Petrobras board members who approved the deal.
Petrobras paid $360 million for half of Pasadena Refining in 2006, more than eight times what its previous owner, Astra Oil, a unit of Belgian-controlled Astra Transcor Energy, paid for the 112,000-barrel-a-day refinery a year earlier.
By 2012, Petrobras had sunk $1.18 billion into it including the cost of buying out Astra's remaining half after a legal dispute between both firms.
Rousseff, who was impeached last year for breaking budget rules, was chief of staff for President Luiz Inacio Lula da Silva at the time of the refinery purchase and chaired the Petrobras board of directors. She succeeded Lula in 2011.
Federal prosecutors investigating overpriced Petrobras contracts in the country's largest ever corruption scandal centered on the oil company said in 2015 that they uncovered evidence that $15 million in bribes were paid as part of the initial purchase of 50 percent of the refinery. They said Petrobras overpaid for the facility and alleged it was in terrible condition.
Rousseff said the purchase was decided based on incorrect financial and legal information provided by a director who has since been convicted of corruption. She added that the TCU has in previous rulings exempted board members of responsibility for the losses incurred.
The TCU said the freeze would last one year and cover assets that could guarantee the return to public coffers of the losses run up by Petrobras in buying the refinery.
It was not clear how the $580 million could be recovered.
Rousseff's assets declared before her 2014 re-election included three apartments, two land lots and a house in the southern city of Porto Alegre, plus cash and savings, totaling 1.75 million reais ($551,754).
Comments

The Caribbean Development Bank (CDB) has approved US$29 million in funding to Antigua and Barbuda and US$65.5 million to the British Virgin Islands (BVI)  to aid recovery efforts after the passage of hurricanes Irma, Maria and Jose in September.

(Trinidad Guardian) Three days after PC Richard Babwah was killed during a shootout with bandits, another officer was shot under similar circumstances in Marabella.

LONDON,  (Thomson Reuters Foundation) – A pledge by health and development experts to tackle neglected diseases that blind, disable and disfigure millions of the world's poorest people has spurred tremendous progress in five years, a report said yesterday.
RIO DE JANEIRO, (Thomson Reuters Foundation) – Brazil topped the list of the world's most important Places to Watch for deforestation on Wednesday, in a new initiative that uses near real-time satellite to highlight forest loss.

(Trinidad Guardian) Over 2,000 school janitors are threatening to stay off the job in the new school term in January if they are not paid outstanding salaries owed since October.