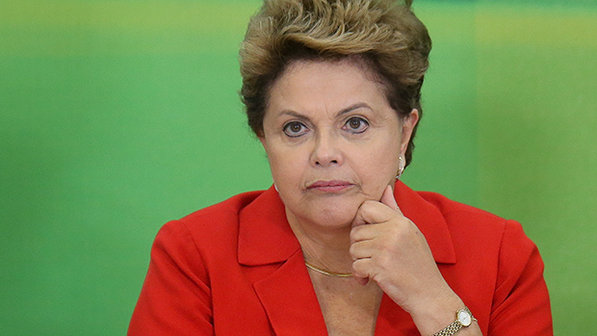 BRASILIA, (Reuters) – Brazil's federal audit court yesterday ordered a freeze of former President Dilma Rousseff's assets as well as those of José Sérgio Gabrielli, ex-head of state-run oil company Petrobras, over a $580 million loss in the 2006 purchase of a Texas refinery.
The order also covered former Finance Minister Antonio Palocci and three members of the board of directors of Petroleo Brasileiro SA, as Petrobras is formally known, who approved the controversial purchase.
The court, known as the TCU, said it detected "irregularities" in the purchase of the refinery in Pasadena, Texas, a move that it considered made no business sense.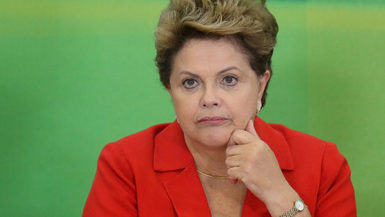 Rousseff said in a statement that there was no evidence any crime was committed by Petrobras board members who approved the deal.
Petrobras paid $360 million for half of Pasadena Refining in 2006, more than eight times what its previous owner, Astra Oil, a unit of Belgian-controlled Astra Transcor Energy, paid for the 112,000-barrel-a-day refinery a year earlier.
By 2012, Petrobras had sunk $1.18 billion into it including the cost of buying out Astra's remaining half after a legal dispute between both firms.
Rousseff, who was impeached last year for breaking budget rules, was chief of staff for President Luiz Inacio Lula da Silva at the time of the refinery purchase and chaired the Petrobras board of directors. She succeeded Lula in 2011.
Federal prosecutors investigating overpriced Petrobras contracts in the country's largest ever corruption scandal centered on the oil company said in 2015 that they uncovered evidence that $15 million in bribes were paid as part of the initial purchase of 50 percent of the refinery. They said Petrobras overpaid for the facility and alleged it was in terrible condition.
Rousseff said the purchase was decided based on incorrect financial and legal information provided by a director who has since been convicted of corruption. She added that the TCU has in previous rulings exempted board members of responsibility for the losses incurred.
The TCU said the freeze would last one year and cover assets that could guarantee the return to public coffers of the losses run up by Petrobras in buying the refinery.
It was not clear how the $580 million could be recovered.
Rousseff's assets declared before her 2014 re-election included three apartments, two land lots and a house in the southern city of Porto Alegre, plus cash and savings, totaling 1.75 million reais ($551,754).
Comments
BRASILIA (Reuters) – A congressional committee voted 39-26 on Wednesday to reject charges against Brazilian President Michel Temer stemming from a corruption case involving the world's largest meatpacker.
(Jamaica Gleaner) The Cannabis Licensing Authority (CLA)  has granted the first two licences for participation in Jamaica's medical marijuana industry.

CARACAS/HOUSTON, (Reuters) – Venezuela's state-run oil firm, PDVSA, is increasingly delivering poor quality crude oil to major refiners in the United States, India and China, causing repeated complaints, canceled orders and demands for discounts, according to internal PDVSA documents and interviews with a dozen oil executives, workers, traders and inspectors.

WASHINGTON,  (Reuters) – The top U.S. and Canadian and trade officials yesterday accused each other of sabotaging efforts to renegotiate the North American Free Trade Agreement, even as they and Mexico agreed to extend talks into the first quarter of 2018.
(Trinidad Guardian) Even as two companies have been procured to commence clean-up operations after a massive oil spill in Chaguaramas on Saturday, the spill is said to be quickly spreading southeast in the Gulf-of-Paria, already reaching Cocorite.