(Trinidad Express) The Express has learnt that a second police is being questioned in connection with the escape of Vicky Boodram.
It took under ten minutes for two police officers to remove fraud accused travel agent Vicky Boodram from the Women's Prison in Arouca on Monday afternoon.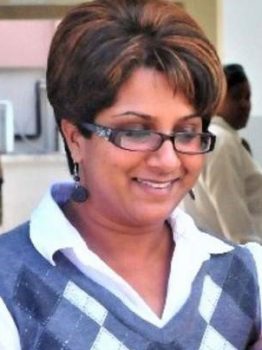 Since then, the 35-year-old businesswoman has not been seen, and an alert has been sent out to all ports to be on the lookout for her.  Police have launched a probe into Boodram's escape.
Boodram had been on remand since March 2016 after being denied bail on 175 fraud related charges, police said. A statement from the Police Service yesterday said: "Commissioner of Police (Ag), Stephen Williams has ordered an investigation which is currently underway into the circumstances surrounding the release of a prisoner identified as Vicky Nirupa Boodram from the Women's Prison, Golden Grove Arouca, around 5.15 p.m. on Monday…"
Around the Web