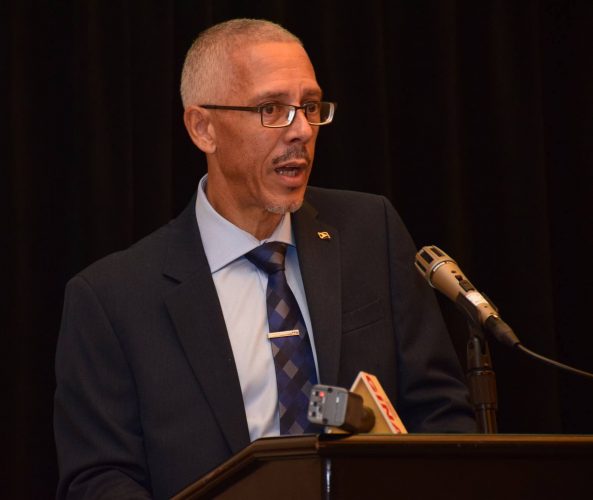 Despite a recent recommendation from the Carter Center that campaign financing legislation should be updated and strengthened, neither of the two governing coalition partners, A Partnership for National Unity (APNU) and the Alliance for Change (AFC), seems to have any interest in taking action.
Both partners, however, say that the issue requires widespread discussions, although prior to entering office they had committed to formulating new campaign financing regulations.
Campaign financing laws that require disclosures of donors to parties during an election period and strict record keeping is seen as pivotal in fighting corruption in countries like Guyana.
Treasurer of the AFC and Minister of Business Dominic Gaskin recently described campaign financing as a complex issue and one which will always be shrouded in secrecy, given the environment of ….
To continue reading this article
Comments

India using chilli sprays, stun grenades to dissuade Rohingya influx (Reuters photo)   NEW DELHI, (Reuters) – India has stepped up security along its largely porous eastern border with Bangladesh and is using "chilli and stun grenades" to block the entry of Rohingya Muslims fleeing from violence in their homeland of Myanmar, officials said on Friday.

Following an opposition request for an investigation into the award of the contract for the feasibility study and design for the new Demerara River crossing to LievenseCSO, the Ministry of Public Infrastructure last night said that the Dutch firm was selected after the initial procurement process was annulled and it sought out consultants worldwide.
Facing a cash crunch, the Guyana Sugar Corporation (GuySuCo) will be selling land to the Central Housing and Planning Authority (CH&PA), Minister of State Joseph Harmon announced yesterday, while noting that the corporation has sought a bailout to the tune of $2 billion.
Minister of Citizenship Winston Felix yesterday announced that priority will be given to children in evacuation efforts organized by the Guyana Government to assist Guyanese who remain on hurricane-affected islands, as there remains the risk of an epidemic in some cases.

A 59-year-old woman was yesterday sentenced to four years in prison and fined $6.5 million after she pleaded guilty to the possession of five pounds of cocaine, which she was trying to sneak on board a flight to New York.