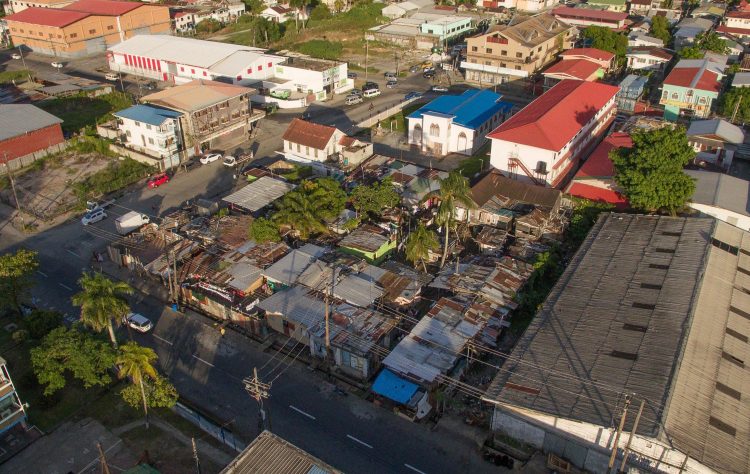 The CH&PA yesterday admitted that there was no consultation with the Mocha Arcadia Neighbour-hood Democratic Council (NDC), prior to an announcement that squatters from Lombard and Broad streets would be relocated there.
Making the admission yesterday was the Chairman of the Central Housing and Planning Authority (CH&PA), Lelon Saul. His statement came at a press conference after the NDC a day earlier had said it had not been consulted and had questions on the decision.
It was the Minister in the Ministry of Commun-ities, Valerie Patterson who announced on July 31st that dozens of squatter families would be relocated to the East Bank Demerara NDC. The fact that there were no consultations with the NDC up to that point would be seen as disrespectful of the local government system for which ground-breaking elections were held in March 2016.
Yesterday, the Mocha Arcadia NDC, in relation to the ….
To continue reading this article
Comments
Following an opposition request for an investigation into the award of the contract for the feasibility study and design for the new Demerara River crossing to LievenseCSO, the Ministry of Public Infrastructure last night said that the Dutch firm was selected after the initial procurement process was annulled and it sought out consultants worldwide.
Facing a cash crunch, the Guyana Sugar Corporation (GuySuCo) will be selling land to the Central Housing and Planning Authority (CH&PA), Minister of State Joseph Harmon announced yesterday, while noting that the corporation has sought a bailout to the tune of $2 billion.
Minister of Citizenship Winston Felix yesterday announced that priority will be given to children in evacuation efforts organized by the Guyana Government to assist Guyanese who remain on hurricane-affected islands, as there remains the risk of an epidemic in some cases.

A 59-year-old woman was yesterday sentenced to four years in prison and fined $6.5 million after she pleaded guilty to the possession of five pounds of cocaine, which she was trying to sneak on board a flight to New York.
At present the need for constitutional compliance trumps the need for constitutional reform in Guyana.