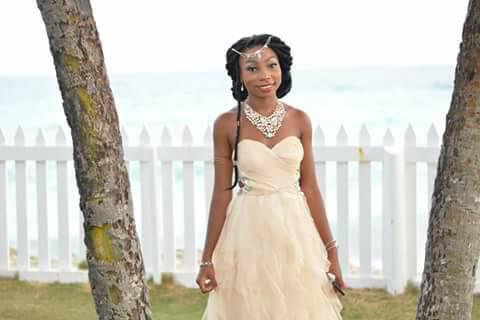 Investigators are confident that they will soon be able to determine how secondary school teacher Kescia Branche met her demise so that charges can be laid this week and they are trying to track down the owner of a car who fled the country the day after her body was found.
Acting Crime Chief Paul Williams told reporters yesterday that over the weekend some intense work was done in the matter.
"…Over the weekend, myself and team, we have done some intense work and we are getting very good information and I am asking the parents of Branche, members of the public, relatives and friends, just bear with us, give us some time and definitely the Guyana Police Force will solve that crime," he said.
While he refused to divulge details, Williams said his confidence in solving the crime is based on the public support the police have been getting thus far. "In the line of questioning and in the line of my training and experience, I am seeing the type of information that I want forthcoming and they are authentic," he added.
Three persons are in custody; two on-duty constables who had picked up Branche from the Blue Martini nightclub on Lamaha Street in Newtown and Branche's ex-partner.
Branche's ex-partner was taken into custody last Thursday afternoon. He reportedly had Branche's cell phone in his possession.
The police were granted an additional 72 hours to further detain the suspects.
A car was also impounded but investigators were up to last evening still pursuing the owner, who is suspected to have played a major role in Branche's death.
Stabroek News understands that the owner of the car fled the country the day after Branche's body was discovered. Investigators were up to last evening trying to establish whether Branche jumped out of the moving car or whether she was pushed.
Branche, 22, a mother of one and a teacher at Richard Ishmael Secondary School, was found next to a coconut tree along the cemetery road from Louisa Row, Georgetown, obliquely opposite the cemetery office, sometime around 5 am last Sunday morning. She succumbed to her injuries last Tuesday afternoon in the Intensive Care Unit of the Georgetown Public Hospital.
She had sustained head injuries and a broken foot. The doctor who treated her told her family that the head injuries appeared to be consistent with blows to the head.
Branche was seen leaving the Blue Martini nightclub on Upper Lamaha Street in Newtown, last Saturday night in the company of the two on-duty constables.
After leaving the nightclub, the trio had ventured to a barbeque spot on Mandela Avenue.
While waiting on their order, one of the constables reportedly told investigators that he left to use the washroom and when he returned he did not see Branche. When he asked his colleague, who had remained with her, about her whereabouts, he was told that she had left with a taxi.
A post-mortem examination revealed that she died as a result of brain haemorrhaging and blunt trauma to the brain.
Comments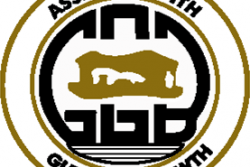 Following continuing concerns over health dangers from mercury, the Guyana Gold Board's laboratory at Upper Brickdam will close at the end of business today.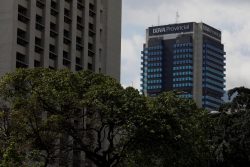 CARACAS,  (Reuters) – Venezuela's hyperinflation has turned the struggling OPEC nation's once-powerful banks into warehouses of useless cash that are worth a total of only $40 million, according to a Reuters analysis of regulatory data.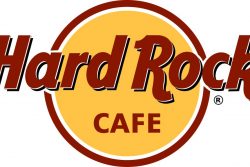 MovieTowne Guyana today announced that international restaurant chain Hard Rock Café will be one of its tenants when it opens up at Turkeyen.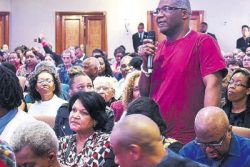 (Trinidad Guardian) Prime Minister Dr Keith Rowley yesterday urged T&T nationals in the United Kingdom to return home and help fight crime by sharing their experiences and expertise.