NEW YORK,  (Thomson Reuters Foundation) – U.S. authorities sent home some 100 Haitian immigrants discovered on a rickety boat this week, the most found at sea in more than a year and a sign of more people likely to flee the impoverished island, advocates said yesterday.
Haitians are struggling to survive a homeland devastated by natural disasters and disease, and the situation could worsen if U.S. officials return home more than 50,000 Haitians in the United States on temporary visas, they said.
Under President Donald Trump, the U.S. Department of Homeland Security has cast uncertainty over whether to extend a special immigration status that has been granted to Haitians since a 2010 earthquake.
The Haitians in the United States send money, or remittances, home to families that rely on them heavily, said Steven Forester, a spokesman for the Boston-based Institute for Justice & Democracy in Haiti (IJDH). "Haiti is in no condition to both deal with the overwhelming challenges of the disasters that have struck … much less to replace the remittances they send back to support hundreds of thousands of family members," he told the Thomson Reuters Foundation.
Haiti, the poorest country in the western hemisphere, was hit hard in October by Hurricane Matthew. The storm left some 1.4 million people in need of assistance and resurrected a deadly cholera outbreak, and the country has faced huge problems trying to rebuild.
A growing number of Haitians are likely to be willing to undertake the dangerous journey by sea or land to flee, advocates say.
The U.S. Coast Guard intercepted 102 Haitian migrants crowded on a rickety sailboat some 22 miles (35 kms) south of Great Inagua, Bahamas and sent them home on Wednesday.
The Coast Guard in a statement said it was the largest such interdiction in more than a year.
"The Caribbean and Florida Straits are dangerous and unforgiving for migrants on illegal and ill-advised voyages in overloaded vessels," said Jason Ryan, chief of response for the Seventh Coast Guard District.
U.S. immigration officials said in May that Haiti's special status designation would be extended for six months rather than the usual 18-month extension.
While sending Haitians back could worsen conditions, residents of the island nation will keep striving to leave as long as they have few economic opportunities at home, said Muzaffar Chishti, director of the Migration Policy Institute at New York University School of Law.
"We should always expect migration pressure from Haiti," Chishti told the Foundation.
More than 9,000 Haitians have been found trying to enter the United States along its southwest border with Mexico so far in the current fiscal year, compared with about 300 in 2015, according to U.S. government statistics.
Comments

HARARE,  (Reuters) – President Robert Mugabe's own ruling ZANU-PF party wants him to step down and plans to hold a rally in Zimbabwe's capital Harare on Saturday to make the point.
WASHINGTON,  (Reuters) – U.S. President Donald Trump said in a tweet yesterday he is putting a decision to allow imports of elephant trophies on hold until he can "review all conservation facts." The rule released yesterday allowing hunters who kill elephants in Zimbabwe to bring their trophies back to the United States outraged animal activists.
LONDON,  (Reuters) – The Norwegian sovereign wealth fund's proposal to ditch its oil and gas shares, though hugely symbolic in the battle against climate change, is unlikely to cause a rush to the exit by major investors in the sector in the short term.

(Trinidad Express) Petrotrin says it now has independent confirmation of the discrepancies between the oil production reported by a contractor and what was actually received by the company, which resulted in an over-payment of an estimated TT$80 million.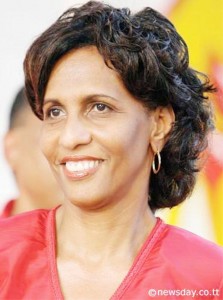 (Trinidad Express) Government Minister Karen Nunez-Tesheira is now one step closer to receiving more than TT$18 million in compensation from Gulf View Medical Centre and one of its doctors.