NEW YORK,  (Reuters) – Rap artist and Hollywood actor DMX pleaded not guilty on Friday to federal charges that he concealed income from the government for years to avoid paying $1.7 million in taxes.
Wearing a white t-shirt with the word "RAW" on the front, Earl Simmons, 46, whose stage name is DMX, was released on a $500,000 bond after entering the plea in Manhattan federal court. He is expected back in court on Monday for a status conference.
U.S. prosecutors on Thursday unsealed a 14-count indictment accusing Simmons of hiding millions of dollars he earned from hit songs including "X Gon' Give it to Ya" and "Where the Hood At."
Simmons faces up to five years in prison if convicted of the most serious charge.
Following the hearing, Simmons thanked his fans for their support and told reporters he had come up with some new lyrics after he was taken into custody on Thursday evening.
His bail conditions require Simmons to remain in New York City but his lawyer, Murray Richman, said on Monday he would request permission for Simmons to travel for shows this summer, which include concerts in Philadelphia, Miami and Houston.
Richman told Reuters on Thursday that Simmons was "charged over the failure of others to do what he hired them to do."
Prosecutors maintain Simmons evaded his tax obligations through a cash-only lifestyle and by depositing royalty checks in the bank accounts of his managers, who then gave him cash or used the money to pay his personal expenses.
The rap star's prior arrest record includes charges of animal cruelty, reckless driving, drug possession, weapons charges and probation violations. He has had several felony convictions and served prison time in Arizona.
"The length of his record is remarkable," U.S. Magistrate Judge Andrew Peck said at Friday's court hearing.
Aside from recording hit songs, often with lyrics rooted in rage and violence, Simmons has starred in such films as the 1998 crime drama "Belly," the 2000 action movie "Romeo Must Die" and the 2003 heist film "Cradle 2 The Grave."
Comments

HARARE,  (Reuters) – President Robert Mugabe's own ruling ZANU-PF party wants him to step down and plans to hold a rally in Zimbabwe's capital Harare on Saturday to make the point.
WASHINGTON,  (Reuters) – U.S. President Donald Trump said in a tweet yesterday he is putting a decision to allow imports of elephant trophies on hold until he can "review all conservation facts." The rule released yesterday allowing hunters who kill elephants in Zimbabwe to bring their trophies back to the United States outraged animal activists.
LONDON,  (Reuters) – The Norwegian sovereign wealth fund's proposal to ditch its oil and gas shares, though hugely symbolic in the battle against climate change, is unlikely to cause a rush to the exit by major investors in the sector in the short term.

(Trinidad Express) Petrotrin says it now has independent confirmation of the discrepancies between the oil production reported by a contractor and what was actually received by the company, which resulted in an over-payment of an estimated TT$80 million.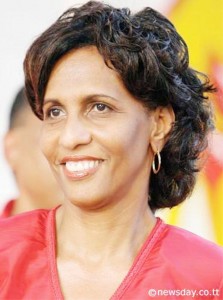 (Trinidad Express) Government Minister Karen Nunez-Tesheira is now one step closer to receiving more than TT$18 million in compensation from Gulf View Medical Centre and one of its doctors.