KIGALI, (Reuters) – Rwanda's incumbent leader Paul Kagame has sealed a crushing victory in presidential elections that granted him a third term in office, extending his 17 years in power.
Kagame has won international plaudits for presiding over a peaceful and rapid economic recovery in the Central African nation since the 1994 genocide, when an estimated 800,000 people Tutsis and moderate Hutus were killed.
But he has also faced mounting censure for what critics and rights groups say are widespread human rights abuses, a muzzling of independent media and suppression of political opposition.
With 80 percent of votes accounted for, the 59-year-old former guerrilla leader secured 98.66 percent, the National Electoral Commission's Executive secretary Charles Munyaneza told a news conference.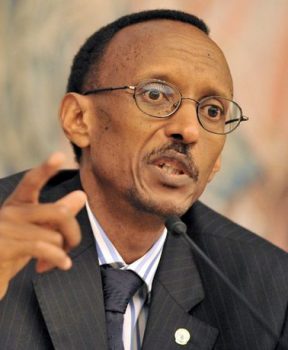 "We expect that even if we get 100 percent of votes, there will not be any change," he said.
The board expected turnout to top 90 percent in the East African country of 12 million citizens once full details emerged, in elections that fielded only a single opposition candidate, Frank Habineza, and an independent.
Kagame, who cast his vote in Kigali's Rugunga polling station earlier on Friday, said he would work to sustain economic growth in the tiny nation.
"This is another seven years to take care of issues that affect Rwandans and ensure that we become real Rwandans who are (economically) developing," he said in a speech broadcast live on television.
Under his rule, some dissidents were killed after they fled abroad, in cases that remain unsolved. The government denies any involvement.
Kagame, a commander who led Tutsi rebel forces into Rwanda to end the 1994 genocide, banned the use of tribal terms after becoming president.
He won the last election in 2010 with 93 percent of the vote and during this campaign for a further seven-year term, said he expected an outright victory.
Habineza, who has so far won 0.45 percent of the early count, had promised to set up a tribunal to retry dissidents whose convictions by Rwandan courts have been criticised as politically motivated.
Another would-be opponent, Diane Rwigara, was disqualified by the election board despite her insistence that she met all the requirements to run.
"To me I see this as a one-man race. I simply did not go to vote," said one man in Kigali who asked not to be named.
Comments

HARARE,  (Reuters) – President Robert Mugabe's own ruling ZANU-PF party wants him to step down and plans to hold a rally in Zimbabwe's capital Harare on Saturday to make the point.
WASHINGTON,  (Reuters) – U.S. President Donald Trump said in a tweet yesterday he is putting a decision to allow imports of elephant trophies on hold until he can "review all conservation facts." The rule released yesterday allowing hunters who kill elephants in Zimbabwe to bring their trophies back to the United States outraged animal activists.
LONDON,  (Reuters) – The Norwegian sovereign wealth fund's proposal to ditch its oil and gas shares, though hugely symbolic in the battle against climate change, is unlikely to cause a rush to the exit by major investors in the sector in the short term.

(Trinidad Express) Petrotrin says it now has independent confirmation of the discrepancies between the oil production reported by a contractor and what was actually received by the company, which resulted in an over-payment of an estimated TT$80 million.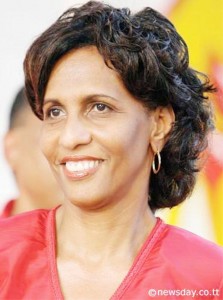 (Trinidad Express) Government Minister Karen Nunez-Tesheira is now one step closer to receiving more than TT$18 million in compensation from Gulf View Medical Centre and one of its doctors.