CARACAS, (Reuters) – Venezuelan President Nicolas Maduro recognized the Socialist Party-dominated constituent assembly as the country's most powerful institution yesterday in his first appearance at the highly criticized legislative body that was inaugurated six days ago.
"As head of state I subordinate myself to the powers of this constituent assembly," he said during his address.
"I come to recognize its plenipotentiary powers, sovereign, original and magnificent," he said.
The recent election of the 545-member assembly drew international condemnation for usurping the authority of Venezuela's opposition-controlled congress. Critics have said the election cast aside any remaining checks on Maduro's power.
Maduro has said the assembly is the country's only chance at securing peace and prosperity after four months of unrest and anti-government protests that have left more than 120 people dead.
In its first working session on Aug. 5, the assembly confirmed opposition fears that it would seek to strengthen Maduro's grip on power by firing his main critic within the ruling socialist coalition, chief prosecutor Luisa Ortega. She has been ordered to stand trial.
Maduro's human rights ombudsman, Tarek Saab, was chosen to replace Ortega after slamming her for what he called "complicity and inaction" in the face of bloodshed during the protests. The opposition has accused Saab of turning a blind eye to government abuses.
"This assembly had a violent birth," Maduro said during yesterday's address.
He drew a standing ovation when he promised that violent anti-government protesters would be jailed. The opposition boycotted the July 30 election of the assembly and called for an early presidential vote that it was sure Maduro would lose for having presided over a severe economic recession that has been accompanied by shortages of food and medicine.
Comments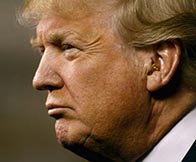 PALM BEACH, Fla./WASHINGTON,  (Reuters) – The White House said yesterday that President Donald Trump supports efforts to improve federal background checks for gun purchases, days after a shooting at a Florida school killed 17 people.

RIGA, (Reuters) – Latvia's ABLV Bank sought emergency support yesterday after U.S. officials accused it of helping breach North Korean sanctions while the country's central bank chief faced bribery allegations, turning up the spotlight on its financial system.
CARACAS,  (Reuters) – Leaders of Venezuela's opposition coalition appeared likely yesterday to decide on a boycott of the April presidential election, believing authorities have rigged it for President Nicolas Maduro and his ruling socialists.
MEXICO CITY,  (Reuters) – Venezuela's political situation could well be on the agenda during a trip by Mexico's foreign minister to Jamaica next month during which Mexican oil sales are likely to be discussed, Jamaica's foreign minister told Reuters yesterday.
LONDON, (Reuters) – A new British party inspired by French President Emmanuel Macron's movement launched a campaign yesterday to thwart Brexit by convincing lawmakers to block any EU withdrawal deal Prime Minister Theresa May can strike.