CARACAS,  (Reuters) – Venezuela is preparing an international summit to rally support for an all-powerful lawmaking body, whose recent creation drew widespread foreign condemnation as a power grab by leftist President Nicolas Maduro.
Late last month, and in the face of anti-government street protests, Venezuela elected a 545-member constituent assembly at the behest of Maduro.
On Friday the assembly granted itself lawmaking powers. It was the latest blow to an opposition-controlled congress whose decisions have been nullified by Maduro's loyalist Supreme Court.
The United States slapped Maduro and a number of Venezuela leaders with sanctions, and U.S. President Donald Trump said military action was among the options he was considering for Venezuela.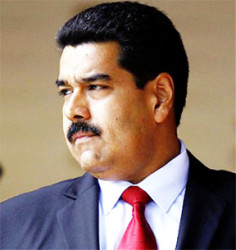 "We have drawn up a plan to call a worldwide solidarity with the people of Venezuela, against Donald Trump's threat and in defense of the constituent assembly," Maduro said in a television interview on Sunday.
"This world summit will have a combination of preparatory events in various countries around the world, and it will start this week," Maduro said.
Maduro said help with organizing the summit would come from a regional bloc called The Community of Latin American and Caribbean States (CELAC).
The constituent assembly was elected on July 30 to rewrite the constitution, which Maduro billed as the only solution to bring about peace after more than four months of deadly opposition protests.
The opposition boycotted the election, calling it an affront to democracy. It wants an early presidential election, which it is sure Maduro will lose as his popularity falls along with an economy blighted by triple-digit inflation and acute shortages of food and medicine.
A bloc of countries called the Lima Group, including Peru, Argentina, Brazil, Canada, Colombia and seven other nations in the hemisphere, late on Friday joined the United States in criticizing the assembly for "usurping" congress's powers.
Anti-government marches have stalled since the assembly was inaugurated on Aug. 5. In its first working session, the assembly fired Venezuela's chief prosecutor Luisa Ortega, who had accused Maduro of human right abuses.
Ortega fled to neighboring Colombia last week. Colombian President Juan Manuel Santos said on Monday that she was under the protection of his government and would be granted asylum if she requested it.
Comments

HARARE,  (Reuters) – President Robert Mugabe's own ruling ZANU-PF party wants him to step down and plans to hold a rally in Zimbabwe's capital Harare on Saturday to make the point.
WASHINGTON,  (Reuters) – U.S. President Donald Trump said in a tweet yesterday he is putting a decision to allow imports of elephant trophies on hold until he can "review all conservation facts." The rule released yesterday allowing hunters who kill elephants in Zimbabwe to bring their trophies back to the United States outraged animal activists.
LONDON,  (Reuters) – The Norwegian sovereign wealth fund's proposal to ditch its oil and gas shares, though hugely symbolic in the battle against climate change, is unlikely to cause a rush to the exit by major investors in the sector in the short term.

(Trinidad Express) Petrotrin says it now has independent confirmation of the discrepancies between the oil production reported by a contractor and what was actually received by the company, which resulted in an over-payment of an estimated TT$80 million.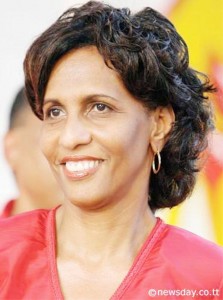 (Trinidad Express) Government Minister Karen Nunez-Tesheira is now one step closer to receiving more than TT$18 million in compensation from Gulf View Medical Centre and one of its doctors.