MEXICO CITY (Reuters) – Mexican President Enrique Pena Nieto on Saturday defended free trade and young migrants in the United States, saying his government would not accept insults against "national dignity" from the administration of US President Donald Trump.
Trade negotiators from Canada, the United States and Mexico are working through the weekend in Mexico City to present more proposals for a renewed North American Free Trade Agreement, which Trump just this week threatened to rip up.
Pena Nieto, in his annual address to the nation, sent "warm greetings" and pledges of solidarity to the young Mexicans enrolled in a programme that protects immigrants who entered the United States illegally as children. Trump is expected to announce on Tuesday whether he will end the Deferred Action for Childhood Arrivals program, known as DACA, that was put in place under former President Barack Obama and which protects nearly 800,000 young men and women from deportation.
"The relationship with the new government of the United States, like any other nation, must be based on irrevocable principles: sovereignty, defence of the national interest and protection of our migrants," Pena Nieto said. "We will not accept anything that goes against our national dignity," he told a crowd of politicians and the country's elite, who rose at that point to deliver the most vigorous standing ovation of his address.
Trump this week also insisted again that Mexico would eventually pay for his proposed wall on the southern US border to block the flow of illegal immigrants and drugs.
Pena Nieto shied away from mentioning the wall but said Mexico would promote the recognition of migrants for their contributions and reject discrimination against them.
Since Trump took office, pledging to crack down on illegal immigration, Mexico has increased its legal defence teams at consulates.
Most of Pena Nieto's speech focused on the government's achievements, and the leftist opposition said he skated over problems such as rising crime.
Pena Nieto also said Mexico would continue to defend NAFTA as a vehicle to further integrate the region.
"The negotiating team has precise instructions to participate in this process with seriousness, good faith and a constructive spirit," he said, "always putting first the interest of Mexico while reaching for a result where all three countries win."
Comments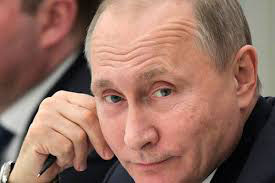 MOSCOW,  (Reuters) – Russian President Vladimir Putin won a landslide re-election victory yesterday, extending his rule over the world's largest country for another six years at a time when his ties with the West are on a hostile trajectory.

WASHINGTON,  (Reuters) – Republican senators warned President Donald Trump yesterday not to fire Special Counsel Robert Mueller, and said the president must let federal investigators looking into Russian meddling in the U.S.

BEIJING, (Reuters) – Chinese Foreign Minister Wang Yi retained his job and was also promoted to a state councillor yesterday, meaning he now has the country's two top diplomat roles, in a vote of confidence for his strong defence of China's interests.
CARACAS,  (Reuters) – At each other's throats for two decades, militants of Venezuela's socialist state and opposition seldom agree on anything.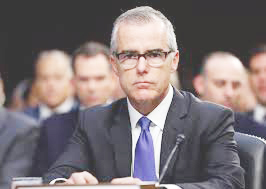 WASHINGTON (Reuters) – US Attorney General Jeff Sessions fired the FBI's former No 2 official Andrew McCabe on Friday, prompting McCabe to say he was targeted for being a witness into whether President Donald Trump tried to obstruct the probe of Russian meddling in the 2016 election.