MEXICO CITY (Reuters) – Mexican President Enrique Pena Nieto on Saturday defended free trade and young migrants in the United States, saying his government would not accept insults against "national dignity" from the administration of US President Donald Trump.
Trade negotiators from Canada, the United States and Mexico are working through the weekend in Mexico City to present more proposals for a renewed North American Free Trade Agreement, which Trump just this week threatened to rip up.
Pena Nieto, in his annual address to the nation, sent "warm greetings" and pledges of solidarity to the young Mexicans enrolled in a programme that protects immigrants who entered the United States illegally as children. Trump is expected to announce on Tuesday whether he will end the Deferred Action for Childhood Arrivals program, known as DACA, that was put in place under former President Barack Obama and which protects nearly 800,000 young men and women from deportation.
"The relationship with the new government of the United States, like any other nation, must be based on irrevocable principles: sovereignty, defence of the national interest and protection of our migrants," Pena Nieto said. "We will not accept anything that goes against our national dignity," he told a crowd of politicians and the country's elite, who rose at that point to deliver the most vigorous standing ovation of his address.
Trump this week also insisted again that Mexico would eventually pay for his proposed wall on the southern US border to block the flow of illegal immigrants and drugs.
Pena Nieto shied away from mentioning the wall but said Mexico would promote the recognition of migrants for their contributions and reject discrimination against them.
Since Trump took office, pledging to crack down on illegal immigration, Mexico has increased its legal defence teams at consulates.
Most of Pena Nieto's speech focused on the government's achievements, and the leftist opposition said he skated over problems such as rising crime.
Pena Nieto also said Mexico would continue to defend NAFTA as a vehicle to further integrate the region.
"The negotiating team has precise instructions to participate in this process with seriousness, good faith and a constructive spirit," he said, "always putting first the interest of Mexico while reaching for a result where all three countries win."
Comments

HARARE,  (Reuters) – President Robert Mugabe's own ruling ZANU-PF party wants him to step down and plans to hold a rally in Zimbabwe's capital Harare on Saturday to make the point.
WASHINGTON,  (Reuters) – U.S. President Donald Trump said in a tweet yesterday he is putting a decision to allow imports of elephant trophies on hold until he can "review all conservation facts." The rule released yesterday allowing hunters who kill elephants in Zimbabwe to bring their trophies back to the United States outraged animal activists.
LONDON,  (Reuters) – The Norwegian sovereign wealth fund's proposal to ditch its oil and gas shares, though hugely symbolic in the battle against climate change, is unlikely to cause a rush to the exit by major investors in the sector in the short term.

(Trinidad Express) Petrotrin says it now has independent confirmation of the discrepancies between the oil production reported by a contractor and what was actually received by the company, which resulted in an over-payment of an estimated TT$80 million.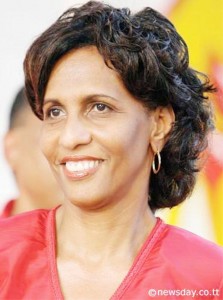 (Trinidad Express) Government Minister Karen Nunez-Tesheira is now one step closer to receiving more than TT$18 million in compensation from Gulf View Medical Centre and one of its doctors.