(Trinidad Express) T&T Coast Guard vessel TTS MORUGA CG 27 arrived in Dominica on Thursday with approximately 2.28 tonnes of food items donated and collected from various stakeholders at locations throughout Trinidad and Tobago.
Additionally, the National Helicopter Services Limited (NHSL), accompanied by members of the Trinidad and Tobago Defence Force (TTDF) has moved 14,000 pounds (lbs) of relief supplies from St Lucia to Dominica.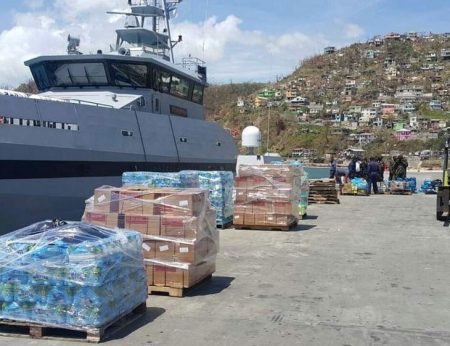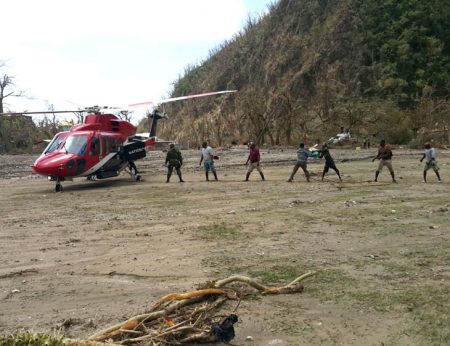 TTDF personnel have been on the ground in Dominica providing support in the areas of relief distribution, search and rescue and medical assistance.
In Trinidad and Tobago, the collection drive for relief items continues at Cruise Ship Complex, Dock Road, Port of Spain; Foundation for the Enhancement and Enrichment of Lives (FEEL) Warehouse, Warehouse 22, Fernandes Industrial Centre, Eastern Main Road Laventille; Trinidad and Tobago Postal Corporation (TTPOST) Corporate Post Shops and all other locations previously identified by the Trinidad and Tobago Defence Force (TTDF) and the Office of Disaster Preparedness and Management (ODPM).
Around the Web