WASHINGTON (Reuters) – A bipartisan deal from two senators to stabilize Obamacare by restoring subsidies to health insurers suffered major setbacks on Wednesday with the White House saying President Donald Trump now opposes it and senior Republicans speaking out against it.
House of Representatives Speaker Paul Ryan, Senate Finance Committee Chairman Orrin Hatch, Senate Republican leadership member John Thune and others expressed hostility to the deal announced on Tuesday by Republican Lamar Alexander and Democrat Patty Murray. It was uncertain if it would ever come to a vote in a Congress controlled by Trump's fellow Republicans.
The agreement would shore up Obamacare by reviving billions of dollars of federal subsidies to insurers for two years to help lower-income Americans obtain medical coverage.
Alexander said on Wednesday that Trump had "completely engineered" the bipartisan proposal, but the president backed away from support he had expressed a day earlier.
On Tuesday, Trump said the White House was involved in the negotiations and that the agreement was "a very good solution" for a short-term approach, but said on Wednesday he could "never support bailing out" insurance companies.
Trump has cut off subsidies to the companies, saying Congress has not provided money for them and that they enrich insurers.
White House spokeswoman Sarah Sanders said Trump did not support the deal in its current form, although she called it "a good step in the right direction."
Comments

HARARE,  (Reuters) – President Robert Mugabe's own ruling ZANU-PF party wants him to step down and plans to hold a rally in Zimbabwe's capital Harare on Saturday to make the point.
WASHINGTON,  (Reuters) – U.S. President Donald Trump said in a tweet yesterday he is putting a decision to allow imports of elephant trophies on hold until he can "review all conservation facts." The rule released yesterday allowing hunters who kill elephants in Zimbabwe to bring their trophies back to the United States outraged animal activists.
LONDON,  (Reuters) – The Norwegian sovereign wealth fund's proposal to ditch its oil and gas shares, though hugely symbolic in the battle against climate change, is unlikely to cause a rush to the exit by major investors in the sector in the short term.

(Trinidad Express) Petrotrin says it now has independent confirmation of the discrepancies between the oil production reported by a contractor and what was actually received by the company, which resulted in an over-payment of an estimated TT$80 million.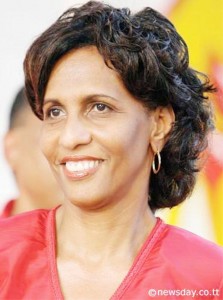 (Trinidad Express) Government Minister Karen Nunez-Tesheira is now one step closer to receiving more than TT$18 million in compensation from Gulf View Medical Centre and one of its doctors.