SYDNEY, (Reuters) – Australia's players and the country's governing body have been involved in discussions since Friday but have yet to reach an agreement on a new Memorandum of Understanding (MoU), the Australian Cricketers' Association (ACA) said yesterday.
Australia's "A" tour of South Africa has fallen victim to the drawn-out pay dispute with the squad deciding not to travel in the absence of a revised deal.
With talks between the union and the governing body deadlocked, around 230 players were left effectively unemployed when the previous five-year agreement expired at the end of last month. "The ACA confirms that agreement has not been reached for a new MoU," the union said in a statement with its Chief Executive Alistair Nicholson, calling for urgency in negotiations with the players already unemployed for two weeks.
At the heart of the acrimonious dispute is Cricket Australia's insistence that the two-decade-old model, under which players get a fixed percentage of revenue, should be jettisoned.
Cricket Australia believes the revenue-share model is unfit for modern times and is starving grass-roots cricket of funding, while players say it has underpinned the game's growth and prosperity over the past 20 years. The ACA, however, welcomed the latest round of talks, believing it has boosted hopes of an imminent resolution. "The increased involvement of CA CEO James Sutherland has been pleasing," Nicholson said. "A better understanding has been established on both parties' positions."
The senior Australia team is scheduled to play a two-test series in Bangladesh in August and September, before a limited-overs tour in India and then the Ashes at home against England.
Comments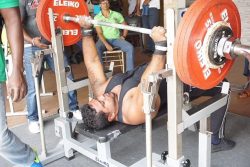 National powerlifters, John 'Big John' Edwards, Colin 'Mr Clean' Chesney and Jacqueline Toney were among the participants who chalked up their hands and competed in yesterday's bench press showdown at the 704 Sports Bar Sky Lounge.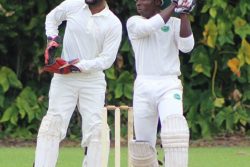 The Police Sports Club (PSC) continued their impressive run in this year's Noble House Seafoods second-division, two-day tournament, after compiling 323 before being dismissed on the stroke of stumps on day one in their final group match against the University of Guyana (UG) at the Gandhi Youth Organization ground, yesterday.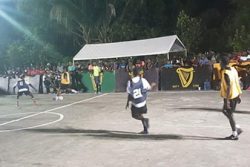 NK Ballers, Silver Bullets, Wisroc, Swag Entertainment, Assassa Ballers and Cherokee Park secured wins when the Guinness 'Greatest of the Streets' Linden Championship continued on Friday.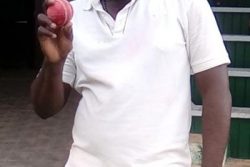 cbagged 6-51 as Gandhi Youth Organization (GYO) restricted the Guyana Defence Force (GDF) to 151 all out in their first innings of the Georgetown Cricket Assoc-iation/GISE/Star Party Rental/Trophy Stall first-division, two-day tournament at the GDF ground, Camp Ayanganna yesterday.