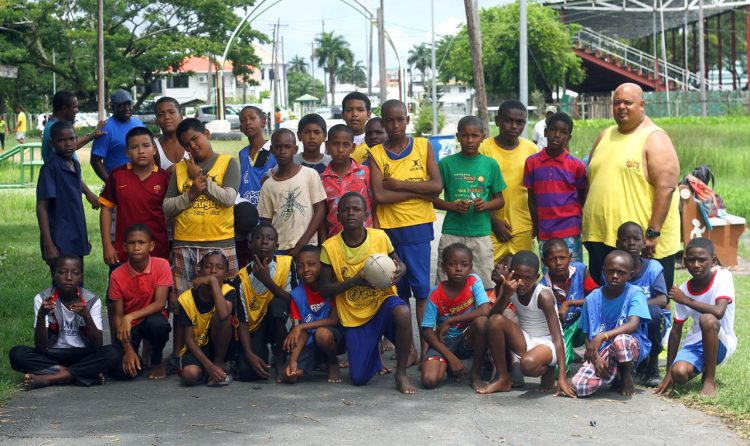 In excess of 100 youths were introduced to the exciting game of rugby during the Guyana Rugby Football Union's annual Summer Camp which concluded on Saturday with a rugby festival.
The seventh edition of the July fixture was open to boys and girls from various communities and schools from around the city and further afield.
Ruggers from as young as six years old, had a ball and enjoyed being coached the basics of the sport at the National Park.
According to the event's coordinator and Youth Development Officer (YDO), Troy Yhip, the six-day camp was geared towards "teaching the kids the basic fundamentals of rugby" like catching, passing and tackling.
The camp started at 10:00hrs each day and lasted for two hours.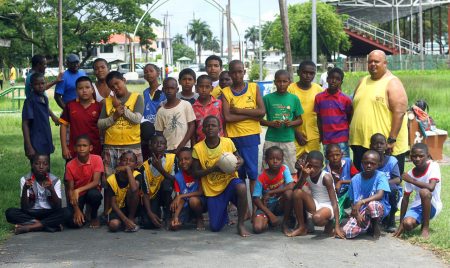 Yhip also told this publication that the camp has given the next generation of potential local stars the chance to play like their heroes.
Further, the camp continuously focused around maximizing enjoyment and learning to play the game the right way. A strong emphasis was also placed on discipline and the capacities of the players and the rugby-specific coaching is tailored to each individual group and conducted in an appropriate safe manner with the aim to optimize learning, create friendships, improve rugby skills and enhance rugby-specific knowledge.
Sponsors of the camp included: Scotiabank, Yhip's Bakery, Graham's Bakery, DDL, CIDI and the Water Factory.
Comments

The inaugural Magnum 'Tek Charge and Win', Futsal Christmas Classic was officially launched yesterday at the Windjammer International Hotel and Cuisine, Queen Street, Kitty.

TAROUBA, Trinidad, CMC – Guyana Jaguars captain Leon Johnson hit a sparkling, fifth first-class hundred to put the current leaders and reigning three-time champions into the early ascendancy against Trinidad & Tobago Red Force in the Regional 4-Day Championship on Thursday.

If you are a fan of chiseled physiques, then the place to be this evening is the Theatre Guild in Parade Street, Kingston.

Turfites get ready, the 'Sport of Kings' returns to the Alness Turf Club tomorrow for a grand one-day meeting.
The Playoff Round of the Guyana Amateur Basketball Federation (GABF) 2017 'Road to Mecca' tournament bounces off today at the Cliff Anderson Sports Hall, Homestretch Avenue.