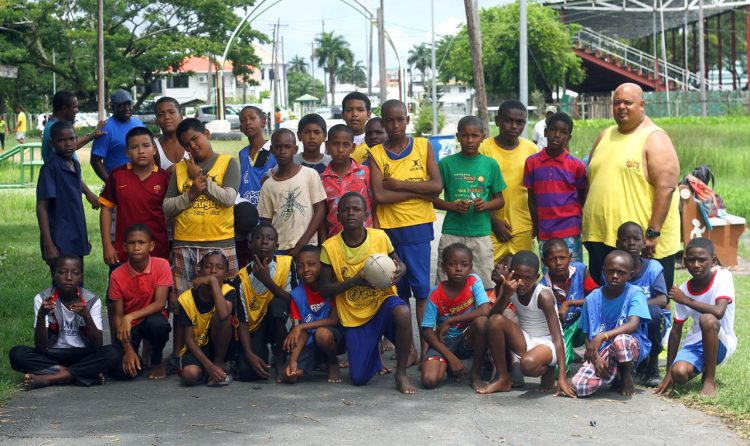 In excess of 100 youths were introduced to the exciting game of rugby during the Guyana Rugby Football Union's annual Summer Camp which concluded on Saturday with a rugby festival.
The seventh edition of the July fixture was open to boys and girls from various communities and schools from around the city and further afield.
Ruggers from as young as six years old, had a ball and enjoyed being coached the basics of the sport at the National Park.
According to the event's coordinator and Youth Development Officer (YDO), Troy Yhip, the six-day camp was geared towards "teaching the kids the basic fundamentals of rugby" like catching, passing and tackling.
The camp started at 10:00hrs each day and lasted for two hours.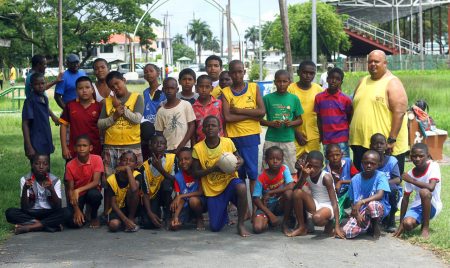 Yhip also told this publication that the camp has given the next generation of potential local stars the chance to play like their heroes.
Further, the camp continuously focused around maximizing enjoyment and learning to play the game the right way. A strong emphasis was also placed on discipline and the capacities of the players and the rugby-specific coaching is tailored to each individual group and conducted in an appropriate safe manner with the aim to optimize learning, create friendships, improve rugby skills and enhance rugby-specific knowledge.
Sponsors of the camp included: Scotiabank, Yhip's Bakery, Graham's Bakery, DDL, CIDI and the Water Factory.
Comments

Ladies and gentlemen it's Showtime. All of the boxers on the six-fight 'Bad Blood' (Sangre Malo) card scheduled for tonight at the Cliff Anderson Sports Hall cleared their final hurdle yesterday by making weight in their respective weight classes.

Stumps on day two of Guyana's Jaguar's final round clash against the Trinidad and Tobago Red Force ended on a bittersweet note for young sensation, Sherfane Rutherford who fell agonizingly short of his maiden first-class century at the Guyana National Stadium, Providence yesterday.

LONDON, CMC – Under-fire West Indies Under-19s and their embattled captain, Emmanuel Stewart, have found backing from the historic Marylebone Cricket Club, in the controversial 'obstructing the field' dismissal of South African opener Jiveshan Pillay, during their ICC Youth World Cup match last Wednesday.

BRIDGETOWN, Barbados, Jan 19, CMC – Barbados Pride pace quartet of Chemar Holder, Keon Harding, Justin Greaves and Dominic Drakes brought to life a pedestrian day with hostile bowling in the final hour to put Jamaica Scorpions on the back-foot in the Regional 4-Day Championship on Friday here.

BASSETERRE, St Kitts, CMC – Devon Smith's bid at history proved anticlamatic when he suffered the indiginity of a one-ball 'duck' on the opening day of Windward Islands Volcanoes' final round match against Leeward Islands Hurricanes here Thursday.