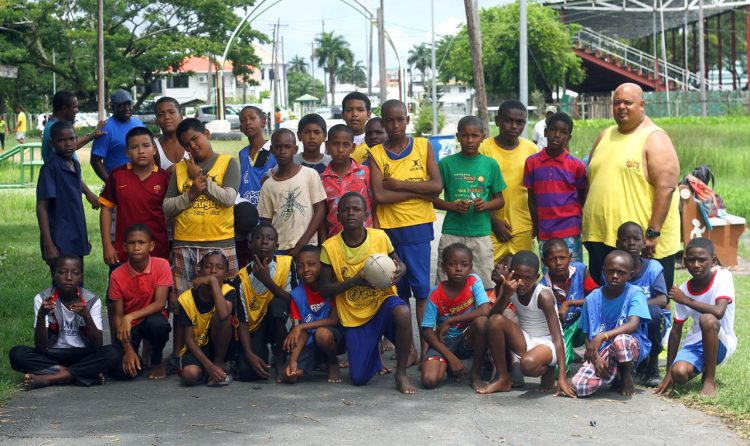 In excess of 100 youths were introduced to the exciting game of rugby during the Guyana Rugby Football Union's annual Summer Camp which concluded on Saturday with a rugby festival.
The seventh edition of the July fixture was open to boys and girls from various communities and schools from around the city and further afield.
Ruggers from as young as six years old, had a ball and enjoyed being coached the basics of the sport at the National Park.
According to the event's coordinator and Youth Development Officer (YDO), Troy Yhip, the six-day camp was geared towards "teaching the kids the basic fundamentals of rugby" like catching, passing and tackling.
The camp started at 10:00hrs each day and lasted for two hours.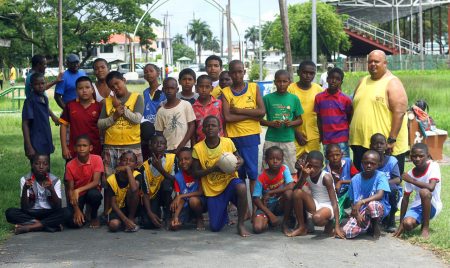 Yhip also told this publication that the camp has given the next generation of potential local stars the chance to play like their heroes.
Further, the camp continuously focused around maximizing enjoyment and learning to play the game the right way. A strong emphasis was also placed on discipline and the capacities of the players and the rugby-specific coaching is tailored to each individual group and conducted in an appropriate safe manner with the aim to optimize learning, create friendships, improve rugby skills and enhance rugby-specific knowledge.
Sponsors of the camp included: Scotiabank, Yhip's Bakery, Graham's Bakery, DDL, CIDI and the Water Factory.
Comments

A call by acting President Moses Nagamootoo urging the Commonwealth Federation to unite through sports was made yesterday at Olympic House (Liliendaal) during his keynote address at the Commonwealth Games Federation (CGF) meeting of the Americas and the Caribbean.

By Noelle Smith If he could get one wish granted immediately it would be for the playing fields and various sporting arenas across the country to be in proper condition.

In an extraordinary display of speed, grit and stamina, Team Coco's Jamal John emerged winner of the grueling 80-mile Victor Macedo Memorial road race yesterday.

Essequibo remained at the top of the points table after completing an exciting three – wicket victory over Georgetown in fourth-round action of the Guyana Cricket Board/Jaguars three – day franchise league at the Tuschen Sports Club ground, East Bank Essequibo, yesterday.

The aspirations of the petite, 23-year-old national and regional squash champion, Mary Fung-A-Fat, was to simply live a childhood dream of 'going pro.' On September 18, Mary participated in her debut match as a full-time pro at the 2017 Nash Cup tournament in London, Ontario, Canada where she gave a solid account of herself despite dropping her match against her English counterpart.