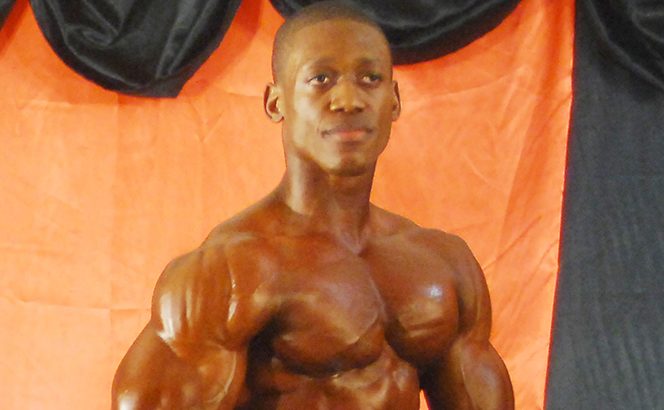 Fitness fans get ready, the highly anticipated Mr. Guyana Bodybuilding and Fitness Show will be staged tonight at the Marriott Hotel.
The cream of the nation's musclemen and women will be on display as they battle for supremacy and the tag of Guyana's top muscle and fitness athlete.
This year's event promises to be of a higher standard than the previous championships since many of the athletes are seasoned and have competed in many shows before on the international stage.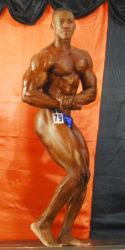 Not only will the nation's best physiques turn the stage into their battleground, but for just the third time, the flourishing Men's Physique segment will be contested in the flagship event of the federation.
Aesthetics, symmetry, muscularity, confidence and of course brightly coloured board shorts will be present.
Patrons at the venue can look forward to local hunks posing and flexing their V tapered physiques in a showdown of the 'battle of the board shorts'.
Current champion, Emmerson Campbell along with Lance Gordon, Anil Persaud, Yannick Grimes, and Chaitram Nagessar will be the ones to watch.


Look for the guys to be dialed in, with their V-tapers and their robust stage personality. Everybody wants to win, so you can be sure the whole field will 'bring their best package'.
On this highly anticipated night, musclemen and women will compete for cash prizes, trophies and supplement hampers compliments of Fitness Express.
When interviewed, the gladiators promised to bring their 'A' game to the stage.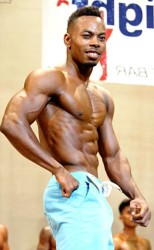 Organizers are dubbing tonight's event as "one of the most competitive championships in the last decade".
Four-time Mr. Guyana, Kerwin Clarke will have his hands filled with musclemen like 2015 Flex Night champion, Godfrey Stoby and 2014  Novices champion, Sylvester Andrews and the likes of Clint Duke, Marlon Bennett, Alex Hamilton and three-time CAC gold medalist, Devon Davis.
The championships starts at 19:00hrs and admission is listed at $2500. See you there.
Around the Web