Eagles outlasted Pacesetters 79-71 in their second-division clash when the Georgetown Amateur Basketball Association (GABA) league tournament continued Sunday at the Burnham Court on Carmichael and Middle Streets.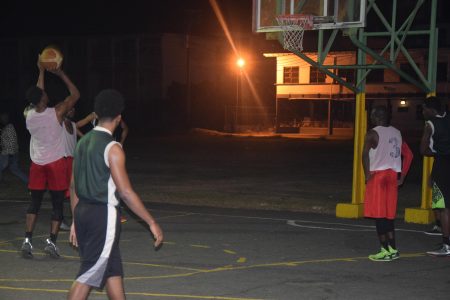 Travis Belgrave led Eagles with 16 points while Kevin Higgins, Kwesi Thompson and Devon Murray were the next best scorers with 15, 15 and 14 points respectively.
Assisting with six points each were Shamar Huntley and Algi Vaughn. For Pacesetters, Marvin Durant tallied the game-high 17 points with Tafawa Daly the only other player in double figures with 13 points.
Jude Corlette, eight, Stephen Peters, six, Quincy DosSantos, six, Judah Stephney, 5 and Rayborne Bownay with five points were the other contributors.
The event resumes today at the same venue.
Around the Web