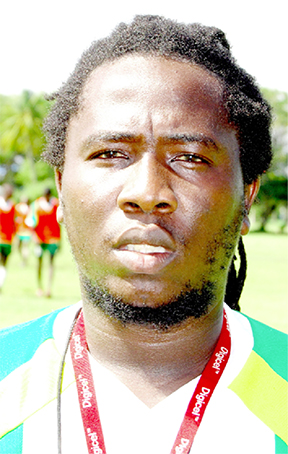 Wayne Dover, Golden Jaguars Interim head-coach said yesterday that 15 foreign-based players will feature in the 18-man roster to battle FIFA 83rd ranked Trinidad and Tobago Soca Warriors on Tuesday.
In an exclusive interview, Dover said, "We selected 15 foreign-based players and we have three local players that went on the last squad to Grenada. Many of the local players are not actively involved in football at the 'Elite League' level but there is a league and a number of other players have played or are playing in the second tier."
He added, "We are using two players from the second tier in Gregory Richardson (forward) and Dwain Jacobs (midfielder), as well as Anthony Belfield (midfielder), who I personally knows trains hard and does a lot of personal work."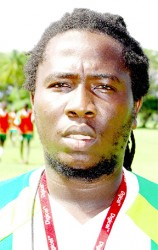 The official squad for the clash in the twin-island republic features four debutants. They are Kadell Daniel (midfielder), Devonte Small (forward), Daniel Jodah (midfielder) and Jelani Smith (defender).
The other members of the squad are Goalkeepers Akel Clarke and Andrew Durant, Defenders Christopher Bourne, Jake Newton, Samuel Cox, Terence Vancooten and Brandon Beresford, Midfielders Warren Creavalle and forwards Shaquille Agard, Emery Welshman and Sheldon Holder.
On the management side, Rawle Adams, Charles Pollard, Lyndon France, Eon DeVeira, Denzil Hernandez and Trevor Burnett will act in the capacity of Team Manager, Assistant Coach, Physical Trainer, Goalkeeper Coach, Physiotherapist and Kit Manager respectively. The team is set  to depart local shores tomorrow [Friday].
According to Dover, "Given the nature of the game, we are playing one of the Caribbean heavyweights who just came off a famous win against the USA denying them a World Cup berth, we have to use the strongest possible team with seasoned players. That is how we composed the squad, using a criteria of regular playing time."
Asked if the same squad will be retained for the Indonesia [165th ranked] fixture on November 25th, Dover declared, "No, the 18 man roster for the Trinidad game will not be the same for the Indonesia game. We are on a drive to expose more locals.
"We have a two-fold approach, when it comes to the strongest teams in the region, we will try and match them with our strongest team but against Indonesia who are outside the region and given that the game is outside the FIFA window, we will try and use more local players who don't make the first team often," he added.
Asked about the current status of preparation, Dover said, "The rain has affected the last two days, so we are hoping to get good weather to continue. We have had three practice sessions so far."
Around the Web