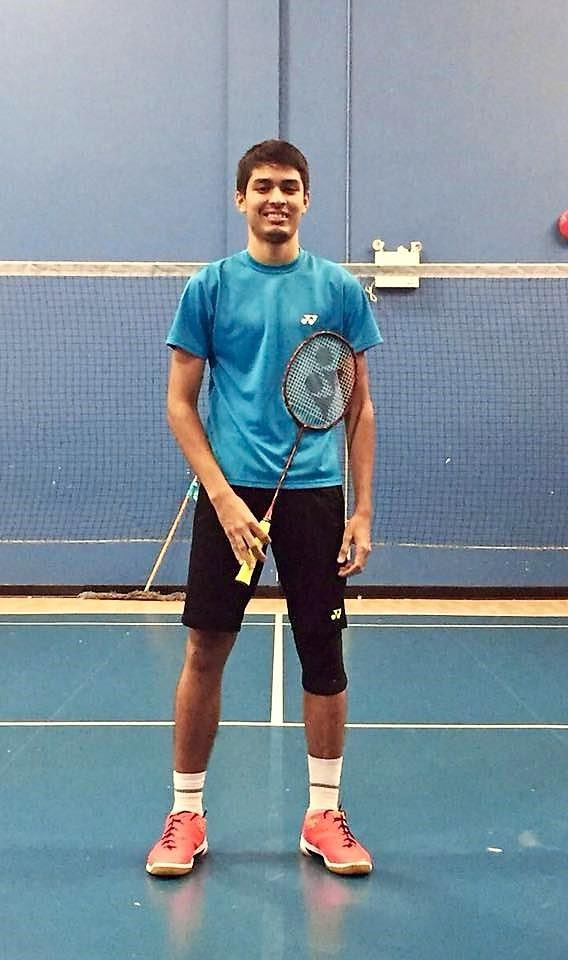 Guyana's 19-year-old badminton sensation Narayan Ramdhani struck gold when he captured the U23 men's singles title at the VRC Remembrance Day Open badminton tournament in Vancouver, British Columbia, Canada played at the Vancouver Racquets Club last weekend.
According to a press release, Ramdhani playing out of ShuttleSport and the number one seed defeated Zijian (John) Zhang of British Columbia – Zone 5, 21-15, 21-7. Before taking out the number two seed Jarin Allan Davison of North Central Badminton Academy, 25-23, 21-7 in the final.
In the first game the score was tied at 20 before Ramdhani pulled through to win 25-23. He then routed Davison 21-7 in the second game to take the match 2-0.
"The GBA is very pleased with his great achievement in just over one year in Scholarship Programme at ShuttleSport Badminton Academy," the release from the Guyana Badminton Association (GBA) stated.
"We do hope he will get the necessary support from the relevant sport authorities as he is definitely a strong candidate to make the Olympics one day with his continuous upwards achievements throughout the years," the release added.
Ramdhani, the release stated, plans to compete in the 2017 Yonex K&D Graphics International Challenge Orange County, California, USA from December 19-22.
Around the Web