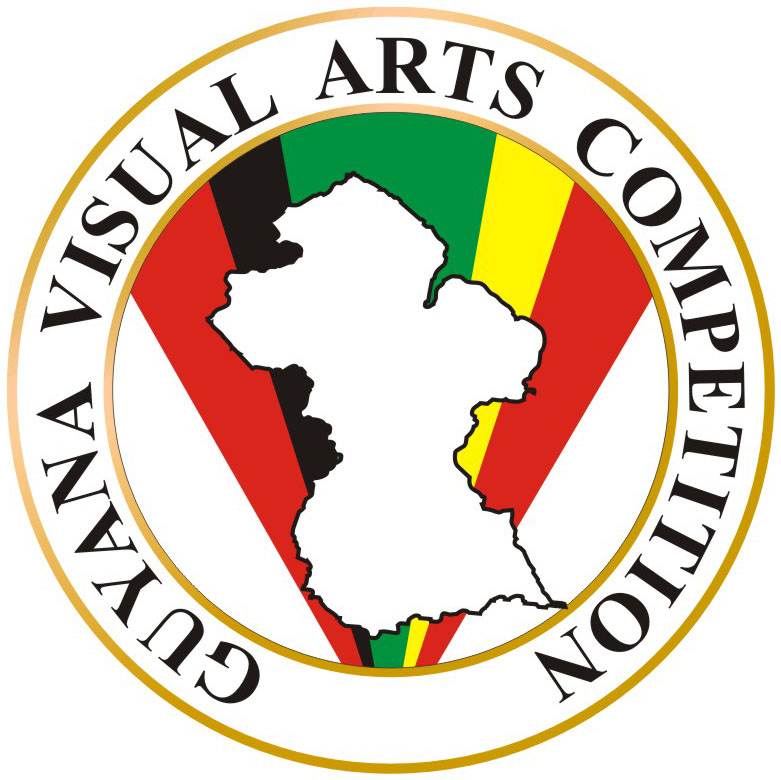 By Alim Hosein
As the deadline for receipt of entries to the 2017 Guyana Visual Arts Competition (GVAC) approached on May 27, there was a large number of artists who had earlier arrived at Castellani House, the National Gallery of Art, to submit their entries. By the close of the day, 213 entries had been received from 92 artists.
This figure is heartening, since it compares very well with the numbers from the previous years of the competition, 2012 and 2014. What is more, the entries also stood the test of variety of work and range of artists who had entered. Works were received in all six categories: Painting, Drawing, Ceramics, Fine Craft, Sculpture and Photography. 
Young artists as well as more mature, renowned artists are represented among the entries. Almost a quarter of the

entrants are 25 years old or younger. There are many new names, including emerging artists such as Shimuel Jones, Akima McPherson, Dominique Hunter, Aneeza Coelho-Douglas (who won the first Promise Award in 2012). Also significant in number are the established artists such as Desmond Ali, Ossie Hussein, Michael Lam, Marvyn Phillips, Ras Iah and others. It is also pleasing to see returning artists such as Brian Hooper, Bryan Clarke, Betsy Karim, Rawle Pillay, Anthony Dos Santos and others who have kept faith with the competition since its inception. All in all, this year's competition sees a good mix of Guyanese artists. There is also a good balance of entries from both male and female artists.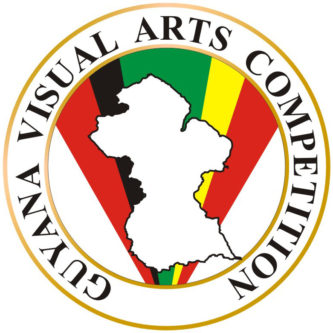 The geographical area from which the artists come is also reasonably wide. Artists have come from as far as Linden, Port Kaituma, New Amsterdam, Corentyne and Charity.
Most of the artists submitted the maximum number of three pieces for the competition, which is a good indication of the seriousness with which they view the competition, and their productivity. Also, some of them entered in different categories, showing the range of talent we have.
The entries show interesting choices of themes and subject matter, and varied technical and artistic approaches. There are glimpses of new ideas entering Guyana's art and new techniques and materials being tried out. The physical quality and presentation of the works are much improved from those in 2012 and 2014, and this is a pleasing sign to the organisers.
GVAC Week events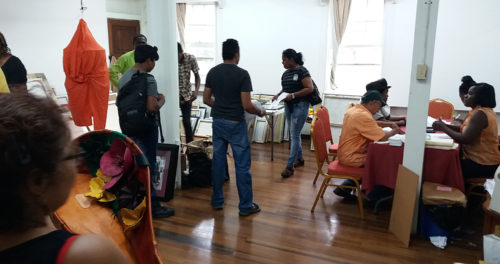 The competition will be adjudicated between June 24 and 26. After this, the Awards Ceremony will be held at the National Cultural Centre on June 29 from 6 pm. The GVAC presents a generous array of prizes. Three prizes – first, second and third – will be awarded in each of the six categories. There is also a prize for the most promising artist who is 25 years old or younger. This event is open to the public free of charge, and it aims to be a gala night for Guyanese artists.
The Awards Ceremony will be followed by the opening of the GVAC Exhibition at Castellani House. The public is also invited to this opening. The exhibition will remain open until August 19.
There will also be a Public Lecture to be given by Trinidadian Artist, Academic, Researcher and Writer Kenwyn Critchlow on Tuesday, June 27 at a venue to be finalised. The provocative topic for this lecture is 'Caribbean Art is Dead: Long Live Caribbean Art.' This event is also open to the public free of charge.
On June 27 and 28, workshops will be held for artists in different aspects of art. More information about these will be communicated to artists at a later date.
Lifetime Achievement Award
In addition to the GVAC awards, the competition will also bestow a special Lifetime Achievement Award on Guyanese artist Jorge Bowenforbes.
Bowenforbes began his artistic career as a young boy under the guidance of the great masters such as E R Burrowes and Hubert Moshett in the 1940s. In 1962, he left Guyana to reside abroad, but not before he had won a number of prizes and awards for his work. In the United States, he focused on watercolours and mastered that medium, becoming the elected member of prestigious watercolour societies. He returned to Guyana in 2009. He is a prolific artist who still paints in watercolour, oils and acrylic. Although he works in a range of subjects and themes, a large body of his work is about the Guyana landscape, and it is possible, through his work, to see how the country has changed.
An active metaphysic
The entries to the 2017 GVAC are encouraging, since they strongly suggest that there is a current of creative interest and endeavour in Guyana, although the art situation may seem dormant. The passionate engagement in ideas, materials and methods seen in the vast majority of the entries declare the presence of an active metaphysic and imagination at work. The GVAC is pleased to have contributed to uncovering this.
All Guyanese should attend the public events, and all are invited to visit the exhibition when it opens on June 29 to see this for themselves. The exhibition will run until August 19 at Castellani House.
Around the Web