Coffee and caffeine are controversial subjects in nutrition, even more so in different gym circles. Some experts say that coffee is the elixir of the gods and is so healthy almost everyone should consume a cup or two of "black gold" each and every day. Others say it's a toxic, dehydrating, stimulating substance that has no place in a healthy diet as it can increase blood pressure and is highly addictive.
As usual, the truth lies somewhere in between these two extremes.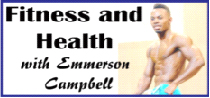 Coffee comes in a variety of forms from fresh ground beans to coffee coolers. As a rule of thumb, the healthiest coffee is the one that is closest to the bean. Freshly ground and brewed coffee is the best type of coffee because it doesn't just contain caffeine, it is also high in polyphenols, antioxidants, and a host of other beneficial chemicals. Freeze-dried and powdered instant coffee still contains plenty of caffeine but is mostly devoid of the other benefits. When it comes to coffee (as with food), fresh is best.
Coffee should be made using a coffee machine or a cafetière that contains no BPA plastics. Metal or paper filters are best to avoid unwanted pollutants and toxins…..
To continue reading this article
Comments

The 'bad boy' hormone also known as 'test' representing male muscles and sex drive has been proven to profoundly influence health and disease as well as predict behaviour in both sexes.

Last week, I spoke about fats and advised readers to go about choosing the best healthy fat sources for consumption.

There is absolutely no need to avoid or fear certain types of foods.

This week, I want to address flexible dieting and protein shakes. One of the worst things about an extremely restricted diet is the inevitable binge or cheat day.

If I had $5,000 for every time I was asked if someone can burn fat and build muscle simultaneously, I would probably be a rich guy.