In just over a week's time, Jamaica will host a major international conference intended to reposition tourism as a global driver of sustainable development.
Unlike other industry related events, 'Jobs and Inclusive Growth: Partnerships for Sustainable Tourism' will explore how international financial institutions, governments, donors and leading industry players can create new tourism-related partnerships that foster social inclusiveness, employment and poverty-reduction.
The conference, which takes place in Montego Bay from November 27 to 29, is co-sponsored by the United Nations World Tourism Organization (UNWTO), the Jamaican government, the World Bank Group, and the Inter-American Development Bank. It will also involve new global industry players such as Airbnb…..
To continue reading this article
Comments


No one likes to pay taxes. Despite this, there is widespread recognition that their imposition is necessary if citizens are to be provided with social services such as education, health care and pensions.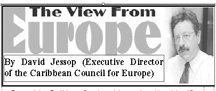 A new and potentially challenging way of thinking about the future of tourism is evolving.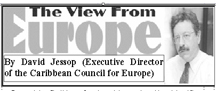 For decades, the Caribbean has been fixated on the need to export to, and import from its traditional markets in North America and Europe.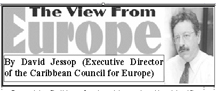 Just over a week ago the US administration published new regulations governing travel and trade between the US and Cuba.

In a few days' time, CARICOM's Council for Trade and Economic Development (COTED) will meet.