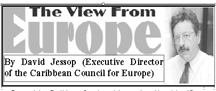 Just over a week ago the US administration published new regulations governing travel and trade between the US and Cuba. Their effect is to partially reverse elements of the more liberal policy towards Cuba adopted by President Obama, and to setback relations.
They turn into law a range of the policies that President Trump announced earlier this year banning all US citizens from engaging in direct financial transactions with more than 180 entities and sub-entities identified on a 'Cuba Restricted List'. This includes companies, manufacturers, the port of Mariel and its associated development zone, and over 80 hotels, travel agencies, and shops: all facilities the US administration believes are benefiting the Cuban military, its security services or their personnel.
They also end individual people-to-people travel, allowing only carefully controlled group travel in ways Washington believes will improve its long-standing statutory ban on US tourism to Cuba.
In future all such 'educational travel' to be ….
To continue reading this article
Comments


No one likes to pay taxes. Despite this, there is widespread recognition that their imposition is necessary if citizens are to be provided with social services such as education, health care and pensions.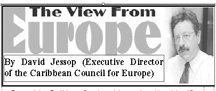 A new and potentially challenging way of thinking about the future of tourism is evolving.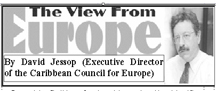 For decades, the Caribbean has been fixated on the need to export to, and import from its traditional markets in North America and Europe.

In just over a week's time, Jamaica will host a major international conference intended to reposition tourism as a global driver of sustainable development.

In a few days' time, CARICOM's Council for Trade and Economic Development (COTED) will meet.