Earlier this week I came across an article in The Guardian titled "Sex doesn't sell anymore, activism does". The articled expounded on the shift in consumer trends that affect the way in which consumers associate and remain loyal to products and services.
A popular case in point which the article  highlighted was the collective movement of Uber (an app that pairs people with taxi rides close to them) users,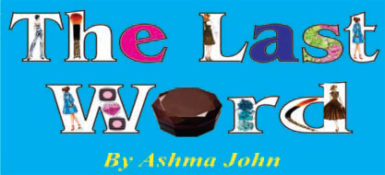 who opted to delete the app and switch to Lyft when they found out Uber had turned off surge pricing for New York, during a taxi strike at JFK. Users took it as a signal that Uber was trying to profit from the chaos at JFK, resulting from the ban placed on travellers from seven Muslim countries by the Trump administration. Uber users wanted to see their brand aligned with their values and well Lyft (a not-so-popular, ride-sharing app) then pledged one million dollars for the American Civil Liberties Union to be spread out over a four-year period.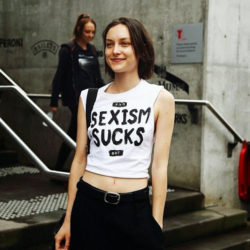 Uber is said to have lost well over one hundred thousand users. Lyft capitalized on that moment. I suppose one can also look at it as Lyft reshuffling its marketing options to dominate headlines in order to gain publicity as anything anti-Trump seems to gain media attention. The conclusion drawn is that consumers aren't remotely turned on anymore by sex or sexist driven advertising campaigns, but by advertising and marketing that encourages elements of social justice and activism. While some of us may not choose to protest in the streets, we will choose to protest alternatively and subtly where our values can also be highlighted and noticed. Uber was made an example that we should all acknowledge.
While traditionally brands would opt to be non-political, many have chosen to openly pledge their allegiance to political sides. Fashion too has a stake in the political gamble to hold on to market share. The question of whether or not they should play shouldn't be asked but rather for how long will they stay loyal?
In most cases, brands use their creative directors to work with political heads and their counterparts which ties the brands to the politics, making it an even further sticky situation. With that being said, this is the main reason I thought Ralph Lauren switching to dressing First Lady Melania Trump after pledging his support for Hillary Clinton was distasteful. Not because I dislike Trump and I would like fashion to not embrace them as it normalizes them,  but because artists should hold fast to their principles, and not discard them when it is convenient for publicity. As an art form, fashion has more of a social and ethical responsibility to its clients and their values. Therefore, I thought the backpedalling was hypocritical.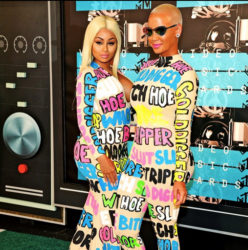 People have become more cognizant of how businesses are cashing in on opportunity. Just this week, I saw calls by the Movement Against Parking Meters for a boycott of businesses that sell the cards. People will no longer stand being duped. However, apart from observing Trump's values and principles, we also can't ignore that the fashion industry has its own Trump effect and this reality shouldn't come as a surprise to any.
The industry is known for marginalizing certain groups of women and being sexist as top positions within the houses are mostly dominated by men. In other words, fashion is just aligning itself with trending social issues for economic gain, even though in the grand scheme of things its hidden agenda remains intact.
Planned Parenthood has partnered with CFDA (Council of Fashion Designers America) for New York Fashion Week, Balenciaga had Bernie Sanders-inspired pieces on the runway and Vogue just launched its March issue with Ashley Graham, a plus-size mixed model in a group photo which aims to celebrate diversity. While all of this may seem to be conscious movement for social and human equality, the timing is suspicious. I suppose in the arts it's all about the money, too. It will be hard to decipher who is really authentic as time goes by.
www.online-runway.com
http://instagram.com/theonlinerunway