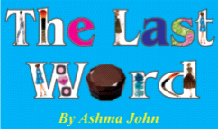 Substance and value will never go out of style. They can be intimidated by trends, but trends are exactly what they claim to be and temporary. Their existence is primarily based on the current prevailing cultural deposition.  They are enigmatic with their temporary flair and always for some reason manage to cause reflection on timelessness.
My godmother, during her time alive, always compared the current Mashramani celebrations to those she experienced in the Burnham era. Her standard argument was that the costuming was provoking and the nationalist approach to culture was all inclusive, claiming that what many of us experience today is just a watered down version of the festival which started out in Linden.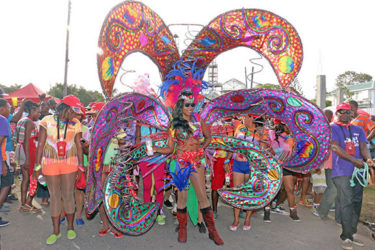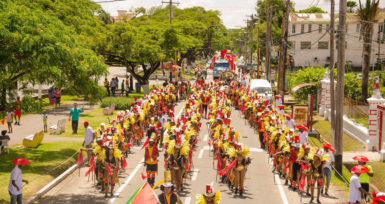 I have fond memories of my childhood years when my parents would park a vehicle on Lamaha Street the day before the float parade. They were always keen on us securing a good viewing spot. For me this was all there was to Mashramani celebrations.  It was what I looked forward to the most. The other varying elements incorporated into the event such as calypso and other music competitions were not as celebrated in such a grand style or with such dynamic publicity. As I grew older, being the artsy-natured person I am, I grew disinterested in the parade for several reasons.
First and foremost the costumes never moved me and the celebrations strayed from the nationalistic approach into something that was more mainstream and generic. Identifying with it became purposeless. Whether through the promotion, through national education of the history of Mashramani or the continuance of its all-inclusive nature, Mashramani's accessibility appeared out of touch for many. Over the years the day grew to be one that was just another excuse for me to meet up with my friends at the then KFC on Vlissingen Road to "buss ah lime". It should be of no surprise to anyone that Mashramani has lost its sass and seen a non-participative response from the business community. In my opinion, because it was seemingly tied to former president Forbes Burnham, its systematic degrading was politically motivated with hopes to discredit it in the long run.
When Digicel announced its withdrawal from the float parade this year, it was bittersweet for me. From a corporate perspective I could understand why and from a creative person's viewpoint I also could also understand the resentment felt. Digicel had maintained the Road March Champion for consecutive years, its costumes and floats (however mainstream its band was) were something to look forward to – but there was nothing that stimulated growing conversation about the event. Optics can only go so far until we decide to call it day. I understand too the trembling defeat creatives feel as corporations like Digicel pull out or choose to spend less. Despite how big or small, designers have lost a client and a creative outlet to showcase their work.
One can question if there was more substance and value being plugged into the Mashramani celebrations wholesomely whether Digicel would have remained. Today I'm not here to argue corporate responsibility or the lack of innovative creations, but to ask those who hold authority or held authority to reflect on their doings that would have led to the deterioration of the national event. Creatives should also reflect on the contributions they made to ensure its sustainability.
Culture will never be a bad thing to invest in. It is what holds a society together. Its uniqueness is what propels people to be drawn towards it over and over again. Mashramani has incorporated several arms such as the Mashramani Queen, Calyso competition, Chutney and Steel band competitions and so on; they too are equally deserving of sustainable reinforcement. The foundation must be strong.
Digicel's exit should be reflected on by all stakeholders. We must go back to the drawing board and rediscover Mashramani in its truest sense and form. Alongside the many fetes, redundant wire bra costume designs, party trucks and overdone parade floats, education of Mashramani's history is equally important and the reflection is necessary. We too must understand that we live in age where image and optics are important but they are never enough for lasting integrity.
www.online-runway.com
https://twitter.com/theonlinerunway\
http://instagram.com/theonlinerunway
Comments

It's hard to believe that almost an entire year is about to end and it is that time again to turn our lives upside down to supposedly be merry for the most anticipated holiday of the year, Christmas.

Digital media can be both a blessing and a curse. A blessing because of its cost effectiveness, immediacy and adaptability and a curse because through its abundance and steadiness it can potentially exhaust its content.

As self-satisfying as the idea of going completely natural with your hair is, it is easier said than done.

As news outlets became embroiled during the course of last week with the revelations of American film producer and co-founder of Miramax Harvey Weinstein's sexual assault and rape accusations, the hashtag #metoo surfaced on Facebook and Twitter with women around the world sharing their own individual stories of sexual assault and harassment.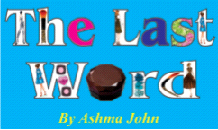 Sometimes revealing the raw reality of something we hold close to our hearts can be difficult.