This year marks the 130th anniversary since Adventism arrived in Guyana and to celebrate this auspicious milestone the Guyana Conference of Seventh Day Adventist has planned a week of activities at the National Exhibition Centre in Sophia commencing Sunday March 19, and concluding on March 25.
The week of activities kicks off with a grand parade which would see all uniformed personnel moving off from Jubilee Park at 3 pm and going through Queenstown and Campbellville to the exhibition centre. On the same day at 5 pm the 'Adventist Heritage Village' will be launched. Thereafter, every day from Monday until Thursday the 'Adventist Heritage Village' will be open from 3 pm – 10 pm at the same site.
Some of the services that are expected to be available at the heritage village are: free medical screening such as blood pressure checks, blood sugar, height, weight, BMI, stress checks and dental checks among other health services.
The Davis Memorial Hospital and partners will be on board offering free consultation and doctor prescribed medication.
Those who prefer the natural way will have the opportunity to purchase herbal and natural remedies at discount prices.
Some of Guyana's finest art and crafts will be on sale among souvenirs and gospel CDs.
The Adventist Book Centre/Inter-American Division Publishing Association will have on sale for children and families numerous books at giveaway prices.
The children will also be treated to a fun park among much more.
And while that takes care of the day's activities, during the nights 6 pm – 7 pm there will be empowerment lectures on  family education, social issues, sexuality and mental health and 7 pm -9 pm persons will be treated to gospel concerts, dynamic presentations and dynamic preaching by Dr James Yansen of the USA.
To bring the curtains down the conference will host a grand convention on March 25, from 9 am until 12:30 pm. Later in the day, from 3 pm – 5:30 pm choirs from around Guyana will blend their voices in a festival of choirs segment, running into an award ceremony.
The public is invited to celebrate with the church. For more information persons can stop by the office at 222 Peter Rose and Lance Gibbs Street, Queenstown, Georgetown or call 226-5768/226-3302.
Comments

GEMS Theatre Productions presents a new half an hour sitcom "Days Like Dese," a family-oriented comedy that surrounds the Rupauls, a middle-class Guyanese family.

Just three weeks short of the staging of the Miss Guyana Renaissance pageant, twelve ladies are kept busy perfecting dance routines, walk and speeches.

Twenty-year-old Keisha Brazh under the African name 'Serwah Mawusia,' is representing Ghana.

Put to task at the age of just ten to help to create the family's Christmas cake propelled Rabina Shivraj into a world of baking and decoration and today she has learnt the art of hooking her customers, first with her creativity and secondly with the taste of her creations.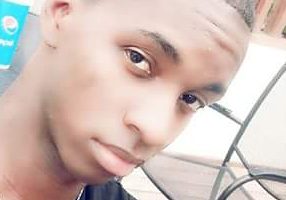 By Joanna Dhanraj With August fast approaching, the contestants of the Mr and Miss Guyana African Roots 2017 pageant are busy perfecting their skills for their big nights.