The stage of the National Cultural Centre is set to come alive next weekend with a play titled Woman-in-Law, which producers have dubbed as being an "explosively hilarious" comedy centred on two women in pursuit of the same man living under the same roof.
The play, which is billed for March 24 to 26, also has that one friend who appears to be the "voice of reason," with nothing to lose but who turns the plot upside-down.
Written by Darren Mc Almont, the play was first staged in Antigua last year with the very cast who travelled from Guyana to give "what was certainly a ground-breaking and memorable performance," a release from Mc Almont said.
"The buzz surrounding this show now set to make its debut in Guyana is great and Woman-In-Law is set to raise the roof with laughter at the National Cultural Centre in just a matter of days," the release continued.
The comedy features Michael Ignatius, Sonia Yarde, Clemencio Goddette, Nathaya Whaul, Mark Kazim and Abigail Brower and is directed by Jennifer Thomas. A special entertainment performance will be done by Guyana's own reggae/dancehall sensation, Jackie Jaxx.
The marketing team and crew of the play, according to the release, is imploring the general public to get their tickets early since it is a show not to be missed. Tickets can be purchased for this event from three convenient locations: the National Cultural Centre, Giftland Department Store and Gizmos & Gadgets for $2,000, $1,500 and $1,000. It comes with the kind compliments of the Giftland Mall.
Comments

GEMS Theatre Productions presents a new half an hour sitcom "Days Like Dese," a family-oriented comedy that surrounds the Rupauls, a middle-class Guyanese family.

Just three weeks short of the staging of the Miss Guyana Renaissance pageant, twelve ladies are kept busy perfecting dance routines, walk and speeches.

Twenty-year-old Keisha Brazh under the African name 'Serwah Mawusia,' is representing Ghana.

Put to task at the age of just ten to help to create the family's Christmas cake propelled Rabina Shivraj into a world of baking and decoration and today she has learnt the art of hooking her customers, first with her creativity and secondly with the taste of her creations.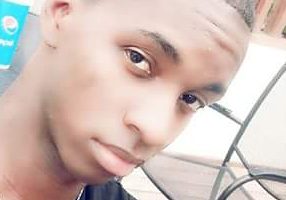 By Joanna Dhanraj With August fast approaching, the contestants of the Mr and Miss Guyana African Roots 2017 pageant are busy perfecting their skills for their big nights.