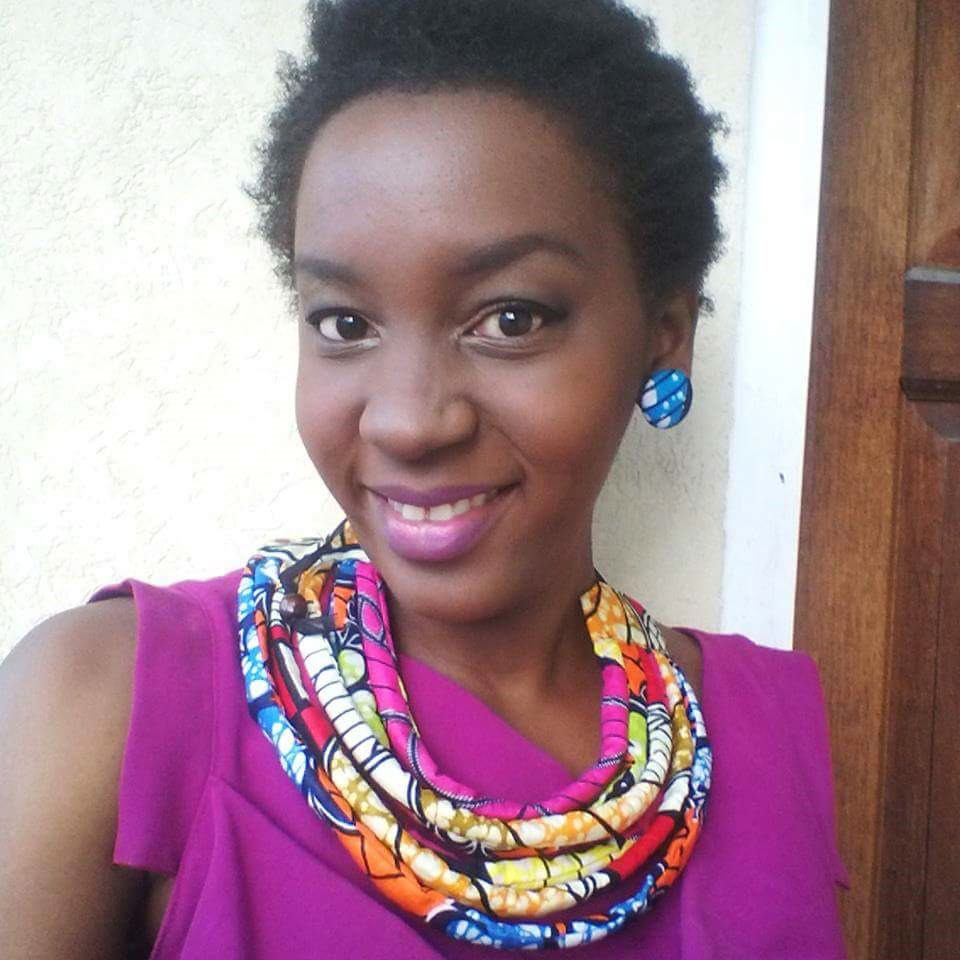 Andrea Bryan-Garner can safely be described as a woman of many talents; as apart from her being a mistress at preparing scrumptious cakes with eye-catching designs, she is also a designer of clothing and jewellery, photographer/videographer and co-owner of ProMEDIA.
She is a wife and mother but an entrepreneur at heart who is turning her hobbies into businesses.
Andrea says that first and foremost she is a baker/cake decorator, even though some might want to say she was first a broadcaster, as she made her name on television as a child.
"Baking was probably passed on through my genes," she quipped. "My grandmother baked cakes; she was a Home Economics teacher. She made wedding cakes basically; I'm trying to get her black cake recipe. But it kind of skipped a generation because my mother, she liked baking too but she wasn't interested in the cake aspect.
"I basically always liked being in the kitchen and baking. Before the business I'd normally bake for friends and family. From that they started asking, if I could do their birthday cakes and I was like 'Alright, no problem', or they had a party happening and they wanted desserts or finger foods. So that's how it started, from being a hobby to being something I could earn an income from," Andrea shared with The Scene recently.
Andrea's relationship with food started since she was five, she recalled. She distinctly remembers washing bora and cleaning shrimp. During her teenage years she managed to make her first cake on her own. The knack for baking however, started while in home economics class at the Bishops' High School and that was when she realized that she really liked baking. This eventually led to Andrea opening her business 'Sweet Sensations by Andrea'.
She recently participated at the Wedding Expo as one of three bakers in the Beharry booth. "I wanted to show persons that you could actually make fondant using the Beharry icing sugar. Fondant is a rolled icing; instead of the regular icing you use with a spatula to plaster the cake, it's firmer. Fondant can be bought but the whole idea at Wedding Expo was to show persons that it can be made from scratch with the icing sugar and look just as great. Once you roll it out, you put it on, it's less messy and it gives you a very smooth finish," she revealed.
She enjoys making the red velvet cake, carrot cake, pumpkin cake, Ferrero Rocher as a filling with chocolate cake and Tiramisu.
According to Andrea, she started 'Sweet Sensations by Andrea' three years ago after taking cake classes from Karen Macgregor. Before then she did not even know how to mix icing, she laughed upon recalling this. "Before my business, I had friends turning up whenever they knew I was baking," she said.
Asked about the best cake she has made, she said she did not think she had made her best cake yet because as she continues experimenting, the cakes keep getting better. "Tiramisu is probably my best to date and I love eating Tiramisu, but red velvet cake would be my signature. I love it when people give me great feedback; that brings joy and makes me happy.
"The worst thing can possibly happen is the cake falling," Andrea said before adding that this is unlikely.
But before all of this Andrea was known for being in the broadcast media where she worked for 19 years. She started in the children's programming where she co-hosted a pioneering children's TV show – 'Children Primetime' on NCN. She worked in state television as a TV and radio producer and presenter for five years.
Her exit was not voluntary, but she owes owning her business to losing her job as a producer, a job she was passionate about. However, she used this stumbling block as a stepping stone.
As a result of her passion for working in media and with youth, she merged both loves and become a founding member of a youth and media NGO – Youth Media Guyana. She later became the president and coordinator of the award-winning multimedia organisation as well as Co-CEO of her own media production company, ProMEDIA.
Apart from cake-making classes Andrea has also taken sewing classes which now allows her to create her own line of handmade jewellery, from fabric. Sewing, she said, began when she was      little and she sewed dresses for   her dolls. Although she doesn't consider herself a seamstress, she makes outfits for her family from time to time. Recently at the Curly and Boujee Show at the Umana Yana Andrea displayed her line of jewellery (rope necklaces) and printed and hand designed t-shirts; her t-shirt business is called novelTees.
Her parents, she said, played a big role in what she has become as they were always supportive of what she did.
As regards whether Guyanese are supportive of the creative arts, Andrea said that although people maybe foreign-minded, they cannot be blamed totally. She holds steadfast to notion that people in the creative arts—whether they design, or do cake designs, or paint—need to become aware of what is wanted and also find creative ways to woo the public to what they do, create or produce.
Garner is also a University of Guyana graduate with a degree in International Relations.
An advocate for youth Andrea admonishes them to, "Live your passions. Be educated but also have a skill to fall back on; that skill could eventually be your main source of income. Turn your stumbling blocks into stepping stones."
In this light she shared that she has moved from a place of making rotis that were so hard, "you could use them as Frisbees or to knock out somebody, to now making rotis that can nicely fold." She makes aloo roti and dal puri as well. "I've a list of Guyanese dishes I want to learn to master. I'm almost finished with my list; I've still to learn to make white pudding," she shared.
Sharing a tip to persons making chocolate cake, she said, that a little coffee enhances the taste of the chocolate. To be more specific, a teaspoon of coffee to a quarter cup of water.
As regards ProMEDIA, Andrea explained that her company does documentaries specifically for companies overseas. Most of her documentaries feature youth. Through ProMEDIA her skill as a videographer/photographer kicks in, something she learnt while working with state television a few years ago.
With Holy Week approaching, Andrea is already booked for cross buns; in fact she has had persons ordering them since last month. However, wanting to try something new she made a cross bun/brownie version with raisin, spices and nuts that she calls a 'Crownie'. 'Crownies' can be ordered for the holidays but persons need to hurry as orders are limited.
Andrea can be found on Facebook and Instagram.
Around the Web