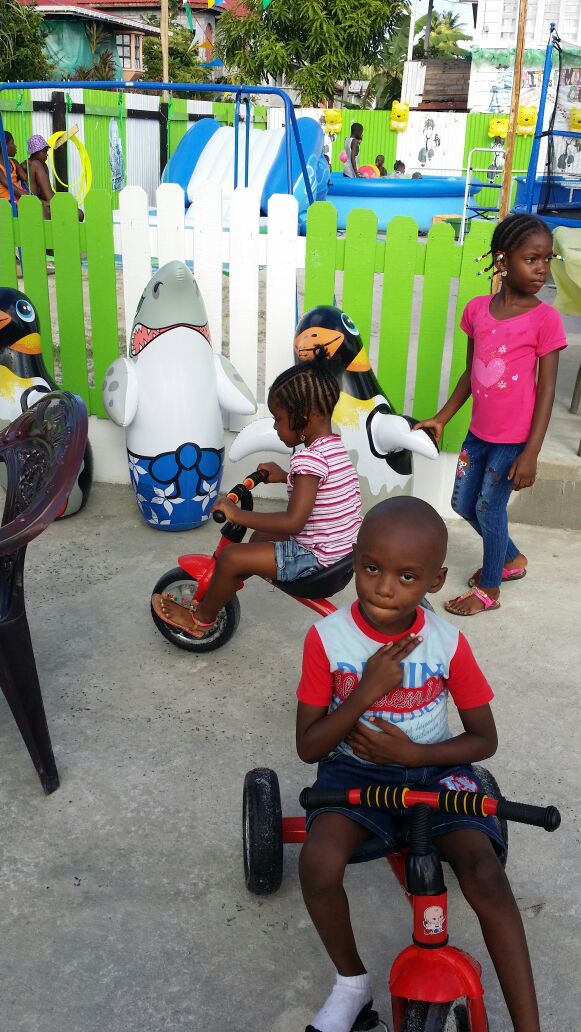 Come Easter Monday the Smith's Academy and Resource Centre will be hosting a grand family fun day and kite flying competition to be held at Trotman Street, Golden Grove.
With many persons heading to the city that day, Golden Grove is believed to be the ideal spot for those living on the East Coast Demerara if they are not willing to make the long trip. According to Director Brian Smith, the idea came about after realizing how time-consuming and burdensome travelling can be for children more so with Golden Grove being 25 kilometres away from the capital.
This is an opportunity, he added, where families can come together and have fun at a cheaper cost.
Here all fun and games will be nicely packaged together, the organiser promised. Children are expected to be treated to delights of swimming in addition to kite flying.
Barbecue, fried chicken, hot dogs, desserts, beverages and other refreshments will be on sale.
The fun park opens from 9 am and some of the fun items for children will be trampolines, swings, water slides, face painting and spin and win games among many others.
Added to the above will be a selective package of Finding Dory, Frozen and Ice being shown on big screen for children aged four and five years old.
Another activity will be the kite-flying competition where persons have a chance of winning one of three prizes for: best decorated kite, biggest kite and most creative style kite. A registration fee will be required for persons entering the kite-flying competition.
The organisers said while it is certain that maybe one or two of these activities can be found elsewhere, the spectacular deal of kite flying, swimming, picnicking, games and face painting all at one go, would only be available at the fun park.
A small entrance fee of $300 will be attached for children. Adults are free.
Around the Web