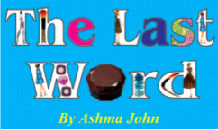 When it comes to authentic personal choice and choosing what we want to wear, sometimes it isn't as personal as we may perceive it or want it to be. There is always some degree of strong external influence and in most cases a deep sense of strain to assimilate or to get into formation with what everyone else is doing.
I suppose that is because in this era of social media such as Instagram, Twitter and so on, common likeness to trends is hailed and admired. It therefore becomes even more pressuring to actually reveal much sense of identity through the things we like.  Besides it is human nature to want to fit in to a certain extent.
Our ability to define self through trends has and will become even more difficult as the times goes by because advertising always finds a way to creep up on you. Targeted and smart marketing appearing at the side of your Facebook timeline, depicting something you just browsed on a different website is just one of the many examples.
Whether we dress ourselves directly in response to what we are exposed to digitally is a fair question. Though it would probably scoffed at by most fashionistas who are in denial and claim to own "independent style," we should never underestimate the effects that modern-day digital marketing has over our fashion choices.  A Forrester research concludes that some 39% of women are more likely to engage with brands via social media. Another research which analysed some 7,000 shoppers concluded that three out of four luxury purchases, even if they still take place in shops, are influenced by what consumers see, do and hear online.
While style may seem dead and stagnant in the digital era as we copycat looks for every new picture on our social media platforms, we strain ourselves financially, mentally and emotionally too in trying to stay on trend for social media. Not only does it influence our consumption patterns but it also remodels our personal beliefs and standards in the most unorthodox of ways.
Social media's leverage over us is also fuelled by our primitive nature and our personal desire to share and brag. Brands understand this and they take advantage of this. Instagram currently has 60 times more worth of user engagement than Facebook and given that Instagram is basically your daily vogue feed for trends and fashion news, those instantaneous views of street style and emerging trends means that brands will react intensely and immediately.
This is why we feel the need to buy certain things without genuinely liking them, giving into trends blindly and in the process subscribing to a uniformed approach to style, however picturesque and likeable your photograph may be.
According to a report from England's National Health Service, which was released late last year, girls appeared particularly vulnerable to social media. The "selfie generation" feel under pressure over their body image, and fall victim to bullying from peers. The report also stated that anxiety among women between the ages of 16-24 was rooted in insecurities which began earlier in their lifetime, with a majority of them feeling as if their lives did not match up to those on social media.
The newness, immediacy and beauty behind our screens can have varying effects of us. These are the things that could run some of us broke, cause anxiety or eradicate our independent personal style and self-confidence; we must continuously remember to check ourselves and log out if necessary.
It's ok not to post, it's ok not to buy new clothes and it is most definitely okay to wear the same outfit twice on Instagram. Above of remember personal choice should be reflective of you.
www.online-runway.com
http://instagram.com/theonlinerunway