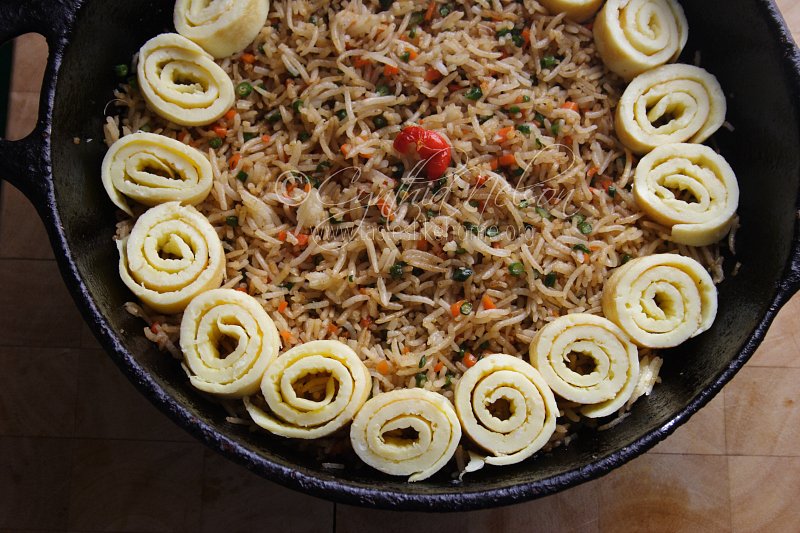 Hi Everyone, You may be surprised to know that I rarely get a chance to eat some of my favourite dishes like fried rice, rice and peas, stewed chicken, potato salad, and chicken salad among other things. How come? Because of my columns.
When I cook, I am often cooking for work – this column and In Good Taste. In order to keep pace with my deadlines, I have to make dishes that count, so, many of my meals are more about what recipe or idea I need to develop, test, re-test, refine, research, or create, and less about what I feel like eating. Let me take you behind the scenes.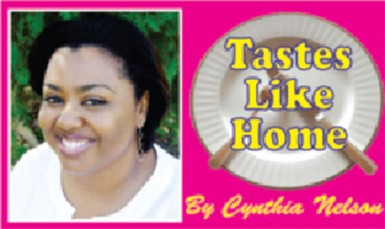 The deadline for submission of In Good Taste is on Mondays for publication the coming Sunday and submission for Tastes Like Home is on Thursdays for publication on the coming Saturday. I'm going to focus on Tastes Like Home.
As you know, but just in case you didn't, I have a day job; I teach in the Journalism programme at the Barbados Community College, that means, weekends are the only time I have to develop, test, cook and do the photoshoot for my column. Oh, and shopping for the column primarily takes place on the weekend too. Here in Barbados, we only have weekend markets and that is the only time I get to buy fresh produce – vegetables, herbs, ground provisions and meat from the butcher stalls. Yes, there are lots of sprawling, wide aisled, well-stocked, beautifully laid out supermarkets with their in-house bakery, hot and cold cooked food sections etc but as a lifestyle choice and principle, I mostly shop non-perishables at a supermarket. The only food items I buy at supermarkets are butter, cheese, and flour.
There are many times that I would like to test or try something during the week but I am stymied by only having weekly access to fresh produce. The market for me is not only a place to shop for food but also a source of inspiration – you find unfamiliar ingredients, converse with vendors, exchange ideas and pick up tips on preparing and cooking food among other things. There are times, particularly on Fridays after my early morning class that I head down to the market to do a walk about, see what's on offer, be inspired and take notes.
While there are some things that I can cook for the column during the week, I always have to take into consideration the time to prep and cook. I also need to determine if what I made is something that needs to be cooled in order to be cut; that is time that I need to factor in as well, because, you know, I have to get to a class or meeting.
Apart from all of this, I have to be mindful of light and the time of the day. I do all my food photography by natural light and so I have to know when the light is going to be just right to capture and communicate what is on that plate, in that bowl, pot or pan. Depending on the time of the year, the light shifts. There are times when at 10 o'clock in the morning the light is hitting the window at the right angle and then at another time of the year, that light appears later sometimes at a different angle.
There are also those occasions when you make something that you have made over and over again but this time you decide to photograph it only for it to crack, crumble, not puff up or brown the way you expect it to. You have to wait another day to have a go at it again.
Another reason why I have been missing some of my favourites is because not all of my taste testers are open to eating everything. Sometimes the hesitancy and refusal is due to an ingredient, the method of preparation or plain unfamiliarity. When this happens, I end up having to eat the same food for days.
Things cannot continue this way. These days, I am trying to line up my experiments and make room to have some of the food I enjoy. It seems ridiculous that there are foods that I like, things that I am capable of cooking and yet there is no time to make and enjoy them.
On the rare occasions when I get to make and eat one of my favourites, I marvel at the taste and say to myself, 'you like this so how come you don't make it more often?'
Here's more truth. I talk a lot about curry in my columns but on average, I eat curry once a month and sometimes once every other month! Shocking, I know. While I may eat a fish or vegetable curry is it not the same as chicken curry. Cook-up rice is great but it is different from rice and peas, potato salad is sweet fuh days but gosh, when you make a chicken and potato salad, the combo is dreamy. Turning left over rice into fried rice for a quick meal is tasty but it is different when you deliberately set out to make fried rice as your meal.
This is a four-day holiday weekend in Barbados and I am determined to make some of my favourites. I hope you do too.
Have a great weekend everybody!
Cynthia
Around the Web