Nuriyyih Gerrard to play major role in Julius Caesar play
Reigning Miss Guyana/World Nuriyyih Gerrard is set to play Portia, one of the major characters in Shakespeare's Julius Caesar, come Wednesday when the book is put into play form on stage at the Cliff Anderson Sports Hall by GEMS Theatre Productions
The play, which targets student who would be writing the CSEC examinations and also students from fourth and third forms, may be the last for the while as according to a press release from the theatre company this is the last term for the text in schools.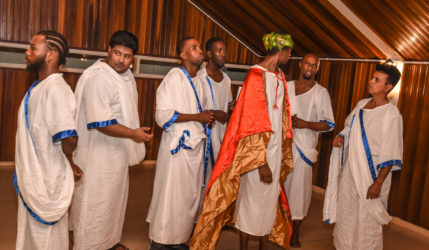 The play is being put on stage by GEMS in collaboration with the National School of Theatre Arts and Drama.
This is the second time in three years the play is being put on stage through the collaboration.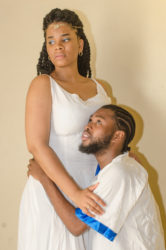 While Gerrad will be playing the role of Portia Nirmal Narine will have the role as Calpurnia. Other actors playing the lead roles are, Mark Luke-Edwards, Nickose Layne, Clinton Duncan, Jamohl Alexander, Paul Budnah, Randolph Critchlow and students of the National School of Theatre Arts and Drama.
The play is expected to start promptly at 10 am and will last for three hours inclusive of intermission.
Schools are advised to get their tickets soon by calling 226-0240, 225-3557, 617-0244 and 6299895, or check with the National Cultural Centre Box Office.
Tickets for students cost $500 and a limited amount for adults will be accommodated at $1,000.